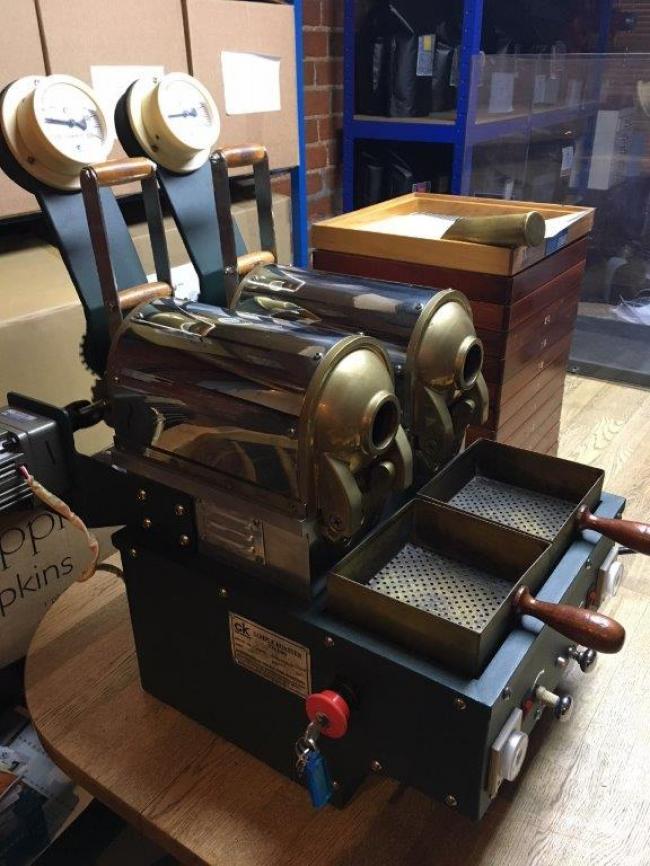 Image 2
Image 3
Image 4
Image 5
Image 6
Image 7
Image 8
Click above for more images and larger versions
Manufacturer: Vina NHA Trang Engineering
Model: TN-100
Category: Coffee Roasters
Year: 2009
Status: For Sale
Machine Notes:
2 Barrel Electric Sample Roaster

Manufactured by Vina Nha Trang Engineering in Vietnam.

Model TN-100 2 Barrel.

Year 2009

Capacity per barrel of 100Grams.

Dimensions (mm): 662 x 513 x 544

Energy saving roaster, used to roast coffee for taste testing purposes.

Also includes a set of Sample Screens for defining the size of Green beans.

Surface of screen made from High Durability metal, with smooth wooden exterior.

Very attractive package for a Coffee laboratory/ sampling room.

Location: Essex, UK

Please contact us for further details.