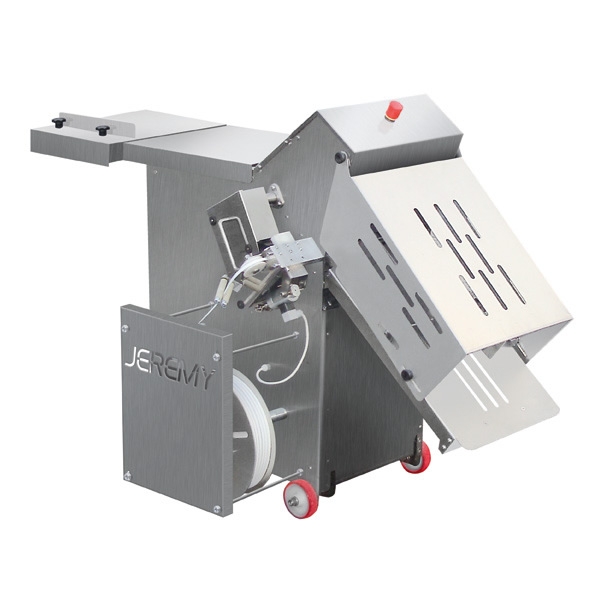 Click above for more images and larger versions
Manufacturer: Jeremy Sp. z o.o.
Model: ATOR
Category: Bakery Equipment by JEREMY
Year: 2017
Status: For Sale
Machine Notes:
JEREMY ATOR Packaging Machine

We are the UK agents for Jeremy Sp.zoo based in Poland.

Brand New Machines direct from Manufacturer.

ATOR 1500 packer is intended for packaging bakery products, especially loaves of bread, into bags, but it may also be used for packaging other products.

- The packer may run as a standalone unit, or in combination with bread slicer, e.g. AKRA type.
- It may be equipped with clip marking unit (product dating).
- High capacity up to 1200 pieces/h
- Easy operating: the operator puts the product into an integrated bag, tears the bag on and moves it along the table to the chute hole above the ramp. Closing is performed automatically.
- The packer is equipped with counting system for finished packages.
- Castors assure full mobility of ATOR 1500 packer.
- The machine is manufactured in conformity with EC standards.

Price: 11,000Euros EXW Poland

Acessories & Options:

Printer: 1,600Euros
Conveyor for bag reception: 1,900Euros
Lazy Sue Rotary Table: 2,500Euros

All prices are Ex.works Poland.

Please contact us for full price list and to discuss your requirements further.