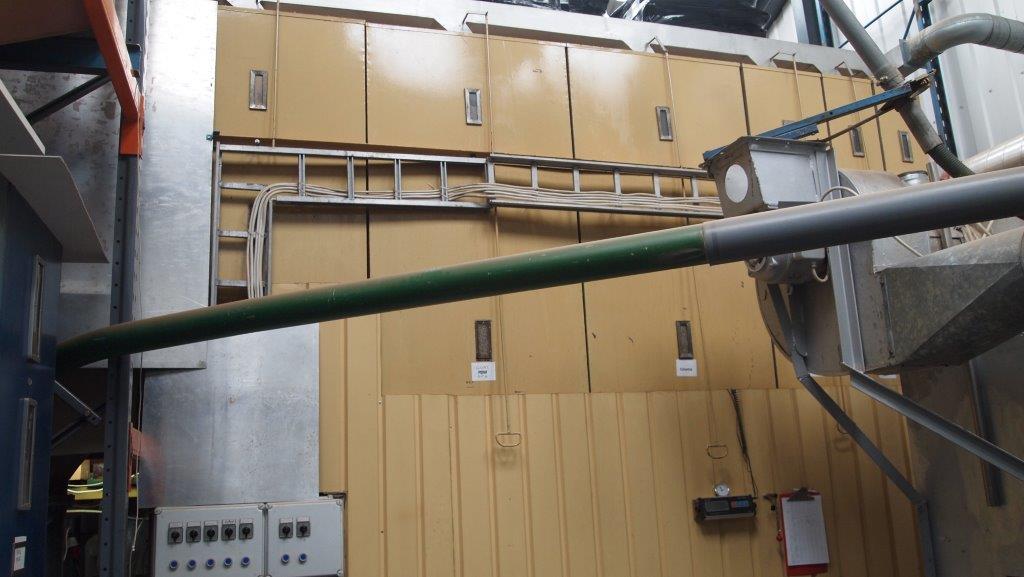 Image 2
Click above for more images and larger versions
Manufacturer: unknown
Category: Coffee Equipment
Status: For Sale
Machine Notes:
Set of 6 Green Bean Silos

Total capacity of approx. 3 Tonnes

Very nice set of green bean silos with green bean loading hopper to rear and built-in electronic weigh scale, blower and diverter valve:

i.e: Bags of beans to silos or roaster or Weighed beans to roaster.

Silos fitted with individual valve levers to front for filling above and emptying into
weigh scale below.

Very smart set of silos ideal for a small to mid size roastery.

Great value set of silos.

Please contact us for price details.