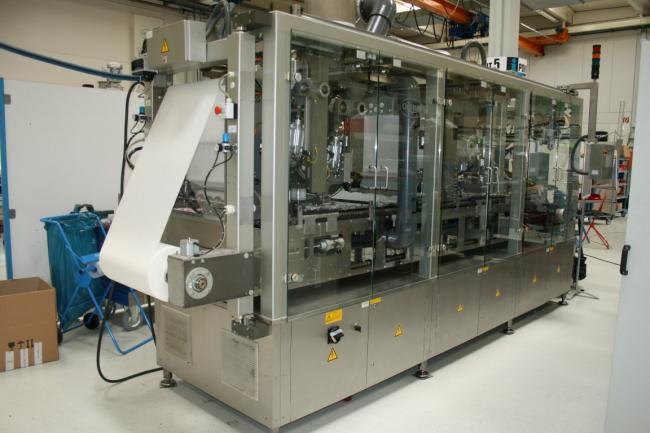 Image 2
Image 3
Image 4
Image 5
Image 6
Image 7
Image 8
Click above for more images and larger versions
Manufacturer: Optima
Model: CFL 2-6
Category: Sold Machines
Output: 450 Soft Pods /minute
Year: 2004
Status: Sold
Machine Notes:
Optima CFL2-6 Coffee Pods Machine

SOLD

Fully automatic filling and production machine for soft pods.

Year of manufacture - 2004.

Available immediately.

Set up to produce Soft pods at speeds of 450pods per minute.

All wear and tear parts have been replaced.

Product: Ground Coffee

Soft Pods dimensions:
Inner Diameter: 61mm
Outer Diameter: 70mm
Filling Weight: 7gms

Line includes the following:
Linear Filler - CFL2
Filter Paper unwind unit (Pod bottom)
Vacuum Unit
Filter Pod Shaping Unit
1 x 6-Head Auger dosing system for ground coffee - positioned in two rows.
Support Frame
Compression Unit
Filter Paper unwind unit (Pod Top)
Sealing Unit
Filter cutting unit
Trim remover
Pod discharge transfer

Machine is in excellent condition having only run for approx 15,000 production Hours.

Full specs available.

Price:- SOLD

Location: Europe.

Please contact us for further details.