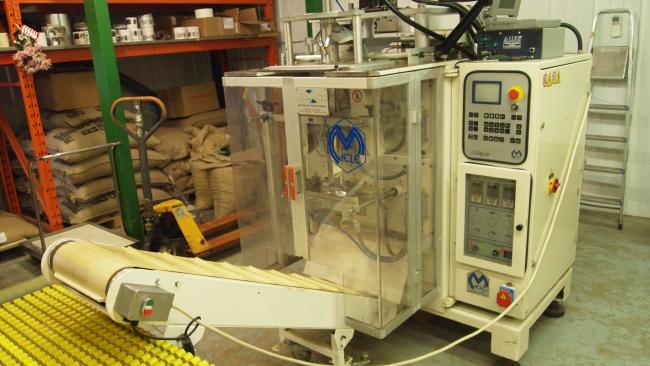 Image 2
Image 3
Image 4
Image 5
Image 6
Click above for more images and larger versions
Manufacturer: Miele
Model: Olympia
Category: Coffee Equipment
Year: 1997
Status: For Sale
Machine Notes:
Miele Olympia Vertical Form Fill & Seal Packing machine

Year 1997

Comes complete with:
George Webb Digimatic Auger - Year 1999
Allen Bradley Printer/Coder with bracket
Outfeed conveyor
Forming Shoulder set for 225-250gm pour over sachets
Block Bottom attachment also included but not fitted.

Bag width parameters: 50-250mm wideIt has just come out of production in December 2015.

Previously packing Ground Coffee into pillow pack style bags for filter coffee.

In very good running condition throughout.

Excellent value.

Location: UK

Please contact us for further details and pricing.