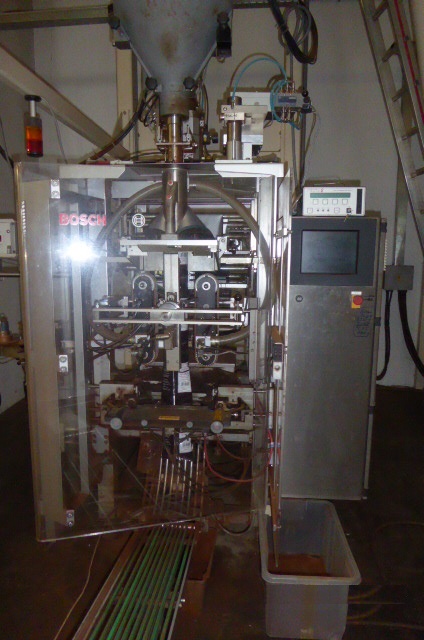 Image 2
Image 3
Image 4
Image 5
Image 6
Image 7
Click above for more images and larger versions
Manufacturer: Bosch
Model: SVB 2501
Category: Form Fill & Seal
Year: 1997
Status: For Sale
Machine Notes:
Bosch SVB 2501 FF&S Bagger

Year 1997

Curently set-up to for ground coffee with One way valve applicator system.

Also comes fitted with Markem Smartdate Printer and Bosch Check weigher on outfeed.

Format sizes for 250gm, 500gm & 1000gm bags.

Produces a Block bottom bag with Valve.

In good running condition, available immediately.

Please contact us for further details.