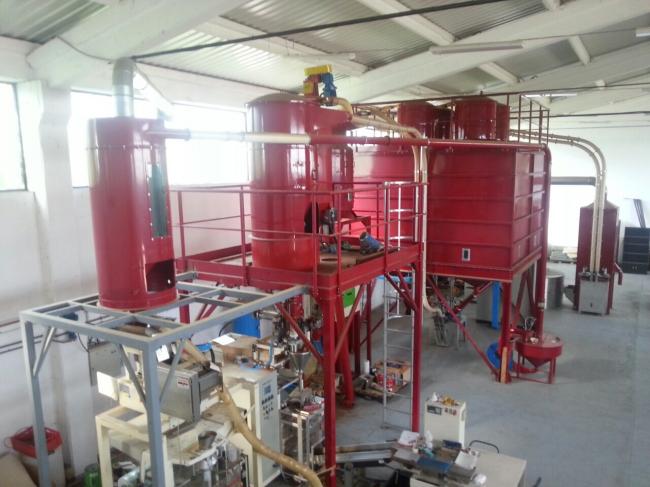 Image 2
Image 3
Image 4
Image 5
Image 6
Image 7
Image 8
Image 9
Image 10
Click above for more images and larger versions
Manufacturer: Petroncini
Model: TTA120
Category: Coffee Roasters above 60Kg
Year: 2002
Status: For Sale
Machine Notes:
Petroncini 120Kg Roasting Line For Sale

Year of Manufacture - 2002

Complete Roasting & Packing line comprising running on Gas Oil:

1. Petroncini 120 kg Roaster with Cooling tray & controls
2. Green bean Loader
3. Cyclone, Afterburner & Destoner
4. Petroncini MCR1000 Grinder
5. 4 x Silos for roasted coffee with 16Tonne total capacity
6. Seram packing machine for ground/whole bean 100/250/500/1000g
7. Rovema packing machine 100/250/500/100 g

Anciliary factory equipment including compressors and air filtration system.

In excellent condition and great value.

Location: Europe.

Please contact us for further details.