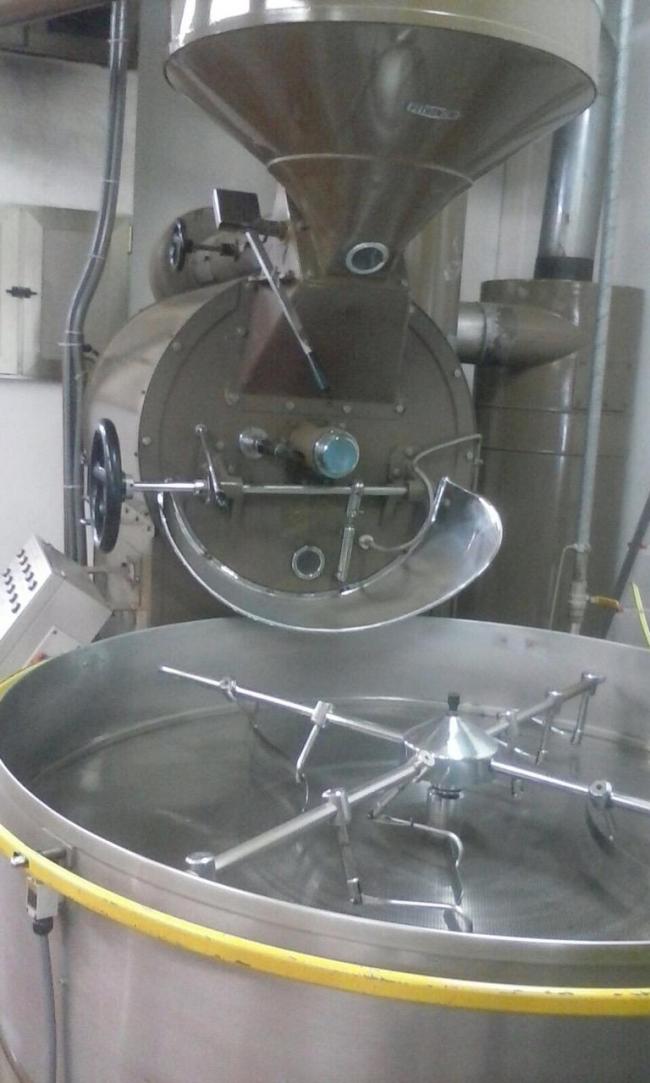 Image 2
Image 3
Image 4
Image 5
Image 6
Image 7
Image 8
Image 9
Click above for more images and larger versions
Manufacturer: Petroncini
Model: T60
Category: Coffee Roasters
Year: 1991
Status: For Sale
Machine Notes:
Petroncini T60 Gas Coffee Roasting Line

Year 1991

Indirect Hot Air roaster with hot air chamber under the drum.

Comes complete with:
T60 Roaster & Cooling tray with controls
Green Bean Loader
Cyclone
Set of 6 x Silos also available but optional.
In good working order and available immediately.

Please contact us for further details.