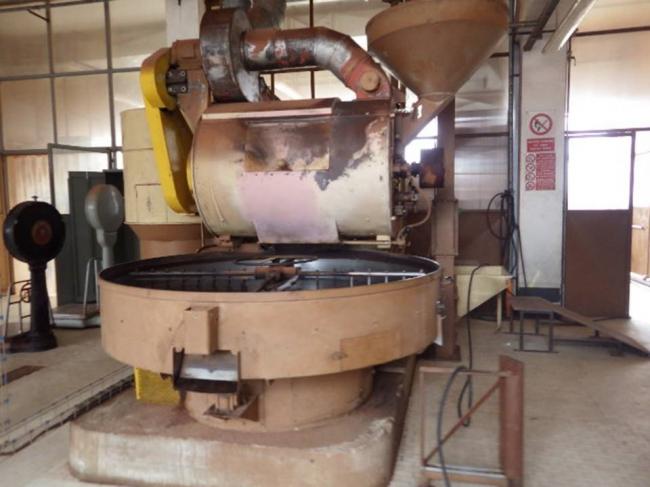 Image 2
Image 3
Image 4
Image 5
Image 6
Image 7
Image 8
Click above for more images and larger versions
Manufacturer: Gothot
Model: Ideal Rapid JRHH 5AL GA
Category: Coffee Roasters above 60Kg
Status: For Sale
Machine Notes:
Vintage Gothot 90Kg Roaster

Model: JRHH 5AL GA - Ideal Rapid

Circa 1955-1965

Complete with two cyclones for the cooling tray and exhaust and a Green Bean Loader.

It is all original with original gas train and gas burner positioned at the top of the drum with direct flame.

Last in production approx 5 years ago.

Offered in either 'as is' condition or we can carry out a complete strip down and rebuild in the UK.

Please contact us for further details.