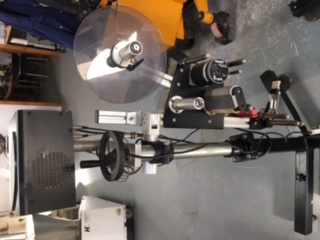 Image 2
Image 3
Image 4
Image 5
Image 6
Image 7
Image 8
Image 9
Image 10
Click above for more images and larger versions
Manufacturer: Rusan Construccione de Marquinaria SL
Model: SR-130
Category: Sold Machines
Output: 30M/min
Year: 1998
Status: For Sale
Machine Notes:
2 x Rusan Top Label Applicator

SOLD

Model SR-130 D

Year 1998

Complete with adjustable (vertical and horizontal) stand to position label aplicator over a conveyor (Not Included) to apply labels directly onto finished product (Bags, containers, boxes etc). With sensor to pick up product positioning.

Also includes PLC Control for product set-up.

In good working condition.

SOLD

Please contact us for further details.