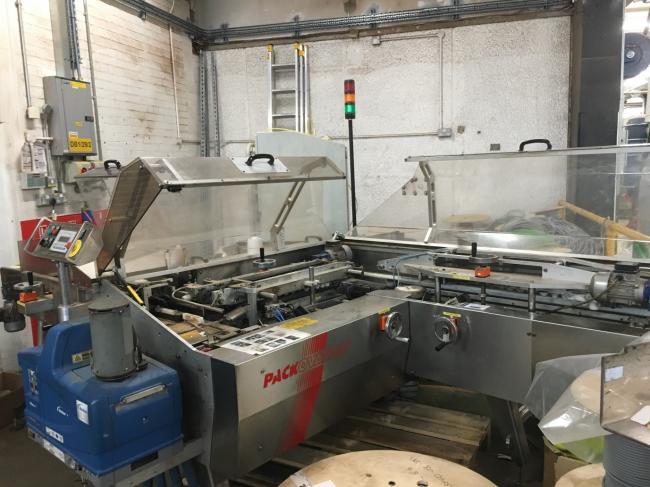 Image 2
Image 3
Image 4
Image 5
Image 6
Image 7
Image 8
Image 9
Click above for more images and larger versions
Manufacturer: Packovation AB
Model: California
Category: Tea Equipment
Year: 1999
Status: For Sale
Machine Notes:
4 x Packovation AB Carton Lid closure machines for sale

Years 1999

Currently being used in Twinings Tea Company to seal various carton sizes of Tea.

The California is a flexible & compact 3 flap clsoing machine working with hot-melt glue system.

Very simple and quickly adjustable for various carton sizes in under 5 minutes.

Output: 100's (140 x 164 x 60mm) at 23 Cartons per minute
50's ( 140 x 82 x 60mm) at 45 Cartons per minute

Operates with Nordson ProGlue 7 Glue machine.

Location: UK

4 machines available which can be sold individually or all together.

Excellent Value

Please contact us for further details.