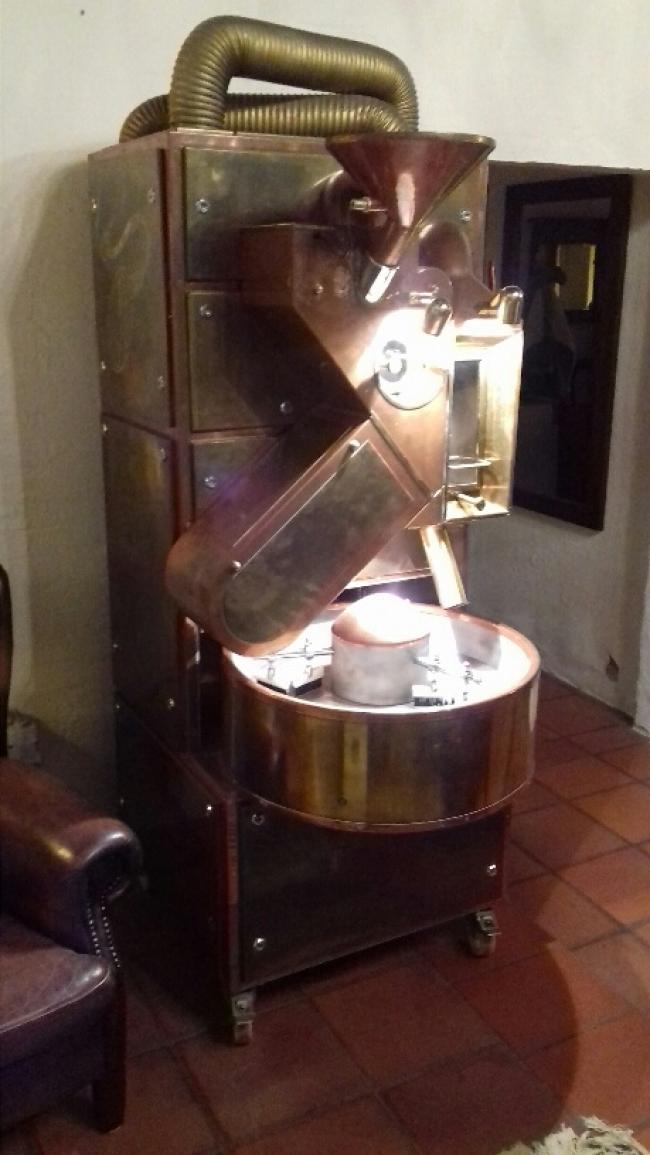 Image 2
Image 3
Image 4
Image 5
Image 6
Image 7
Image 8
Image 9
Click above for more images and larger versions
Manufacturer: TBA
Category: Coffee Roasters
Status: For Sale
Machine Notes:
Rare Coffee Shop Roaster for sale.

Manufacturer: To be confirmed, but we suspect it was built by Neotec.

Year: To be confirmed.

500gm capacity, fast roasting design, so we're advised this will roast 500gms in approx 3mins - 5 mins depending on how dark you want it!

Finished in Copper, creating a very unique and rare style of roaster.

Location: Europe

Please contact us for further details.