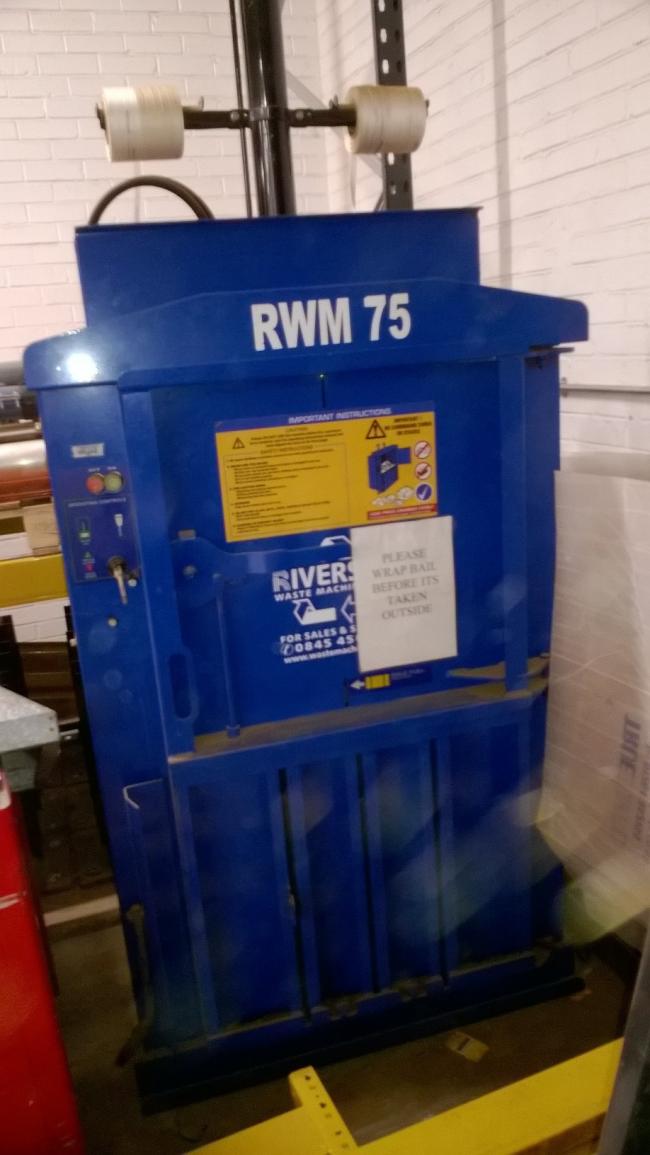 Click above for more images and larger versions
Manufacturer: Riverside Waste Machinery Ltd
Model: RWM75
Category: Waste Machinery
Year: 2007
Status: For Sale
Machine Notes:
Riverside Waste Machinery RWM 75 Baler

Year of Manufacture 2007

The vertical RWM 75 is a compact baling press that enables users to convert their packaging waste into manageable bales. Easy to use, with a large feed aperture, the RWM 75 waste baler is a cost-effective baler that can handle large and small volumes of waste, such as cardboard, paper, plastics, films and other dry recyclables.

Specifications
• Pressing force – 3.5 Tonnes
• Loading aperture (H x W x D) – 698 x 700 x 500mm
• Bale weight – up to 75kg
• Bale dimensions – 1000 x 700 x 500mm
• Cycle time – 24 seconds
• Noise – 72 decibels
• Machine weight – 270kg
• Power supply(kW-V-Hz) – 1.5kW-230V-50Hz
• Overall dimensions (H x W x D) – 2300 x 1040 x 720mm

Location: UK

Please contact us for further details.