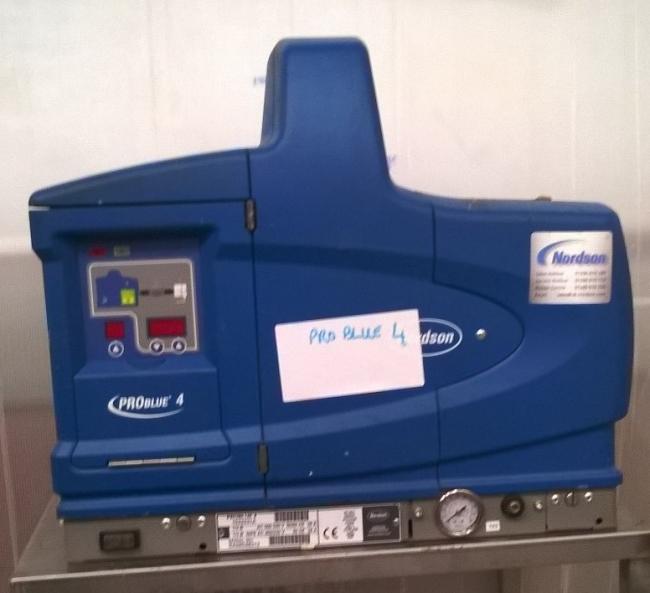 Click above for more images and larger versions
Manufacturer: Nordson
Model: PROBLUE 4
Category: Nordson Adhesive Systems
Status: For Sale
Machine Notes:
1 x Nordson Adhesive Dispensing System

Model: PROBLUE 4

Location: UK

In good condition, but cannot be run as not connected.

Good Value Glueing Unit, ideal for various Cartoning machines.

Please contact us for further details.