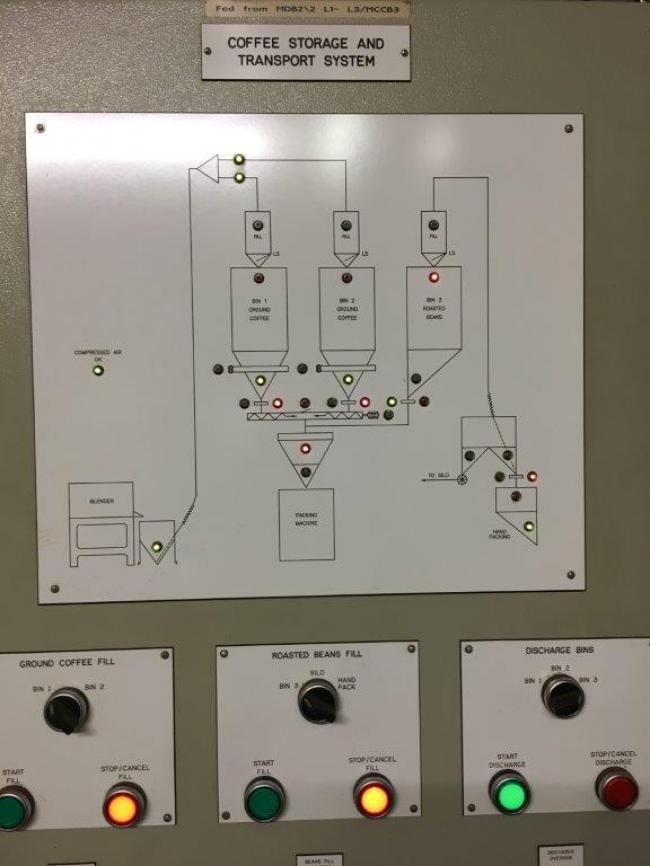 Image 2
Image 3
Image 4
Image 5
Image 6
Image 7
Image 8
Image 9
Image 10
Click above for more images and larger versions
Manufacturer: Probat
Model: Mixed Silo 3 Group
Category: Coffee Equipment
Year: 1997
Status: For Sale
Machine Notes:
Probat Group of Silos for both ground & whole bean coffee.

Manufactured in 1997
Previously positioned on a mezzanine floor feeding both ground or whole bean coffee into the weigher of a Goglio GL18 Packing line (Also available).
Comprises two silos for ground coffee and one silo for whole bean and a gantry that was suspended from the ceiling below mezzanine with further whole bean silo mounted for manual feed.
All silos fitted with vibratory motors and gate valves.

Includes two Side blowers.
Also comes with PLC Control cabinet for complete system.
Original gantry for the three silos not included.

In very good condition.
Curently all dismantled and in storage in Essex, UK.
Great Value and available immediately for sale.
Price Reduced for quick sale: £2,500+VAT Ex.works Essex

Please contact us for further details.