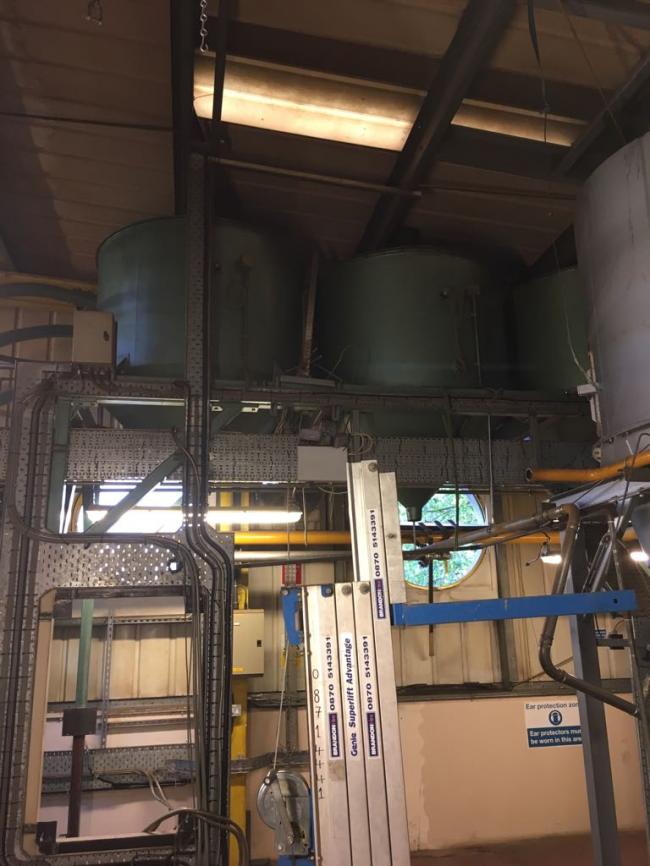 Image 2
Image 3
Image 4
Image 5
Image 6
Image 7
Image 8
Image 9
Click above for more images and larger versions
Manufacturer: Probat
Category: Sold Machines
Status: Sold
Machine Notes:
Probat 3 Group Silo set.
Complete with Diverter valve and motor and mild steel pipework.
Also comes with Steel framework for mounting silos and steel legs.
Dimensions for each silo: 1.55M diameter x 1.8M tall.
These had previously been used for storing roasted ground coffee.
Currently dismantled and stored in a warehouse at Heathrow, London.
Price reduced: £2,500+VAT Ex.works Heathrow.

Please contact us for further details.