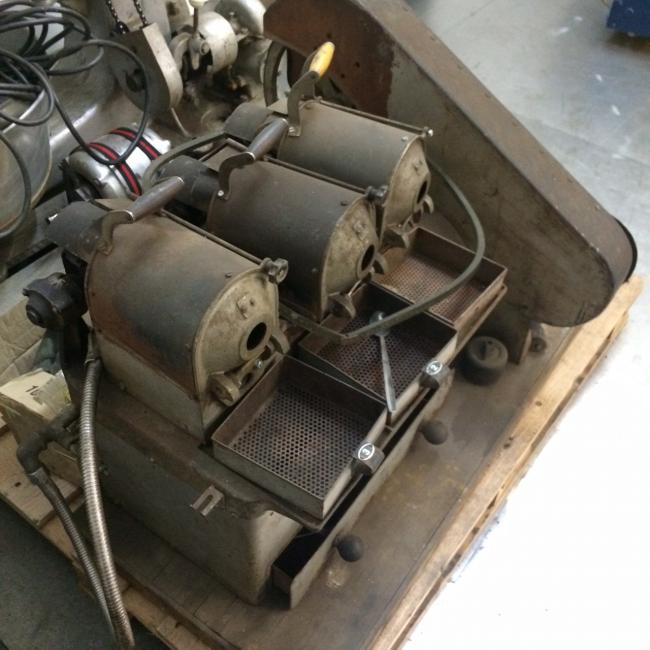 Click above for more images and larger versions
Manufacturer: Probat
Model: BR3
Category: Coffee Roasters
Status: For Sale
Machine Notes:
Vintage Probat 3 Barrel Sample Roaster for sale
Year: Circa early 1960's.
Comes with Cyclone.

This is offered in either 'AS IS' condition as refurbishment project or we can organise complete refurbishment for you.
Location: In storage - UK
Price in 'as is' condition: £3,000GBP Ex.works UK

Please contact us for further details.