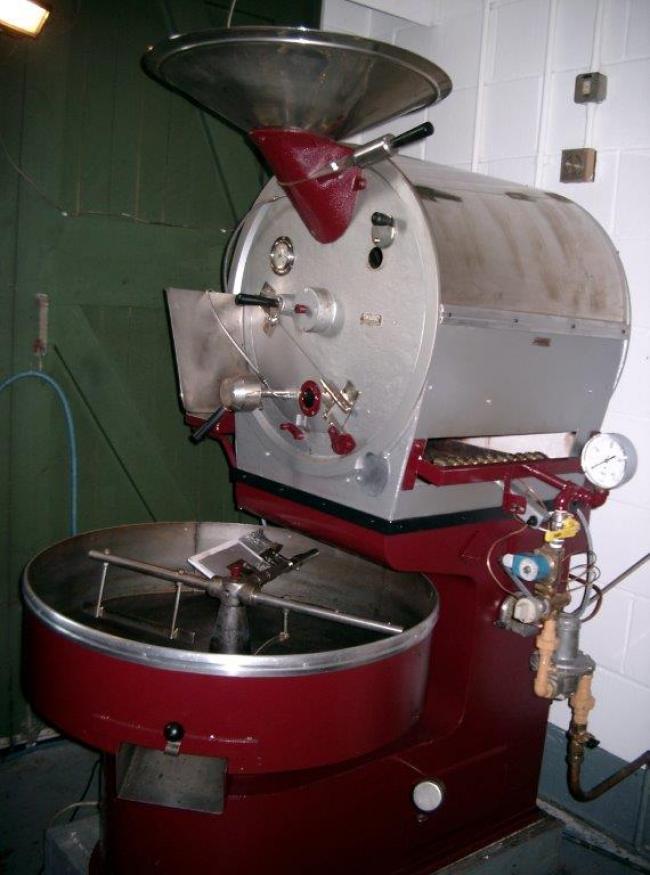 Image 2
Image 3
Click above for more images and larger versions
Manufacturer: Otto Swadlo
Model: V12g
Category: Coffee Roasters
Status: For Sale
Machine Notes:
Vintage 1950's Otto Swadlo V12g - 12Kg Coffee Roaster
Manufactured circa 1950's in Austria.

It has been roasting successfully at the same compnay for at least the last 25Years in the UK.
It was refurbished with new bearings fitted approx 5 years ago.
It is set-up to run on Natural gas.

It has also been upgraded with temperature probes to run with roast profiling software.
In very good condition, currently now in storage with us in Essex UK.
Available immediately for sale.
Inspections welcomed.

Please contact us for further details.