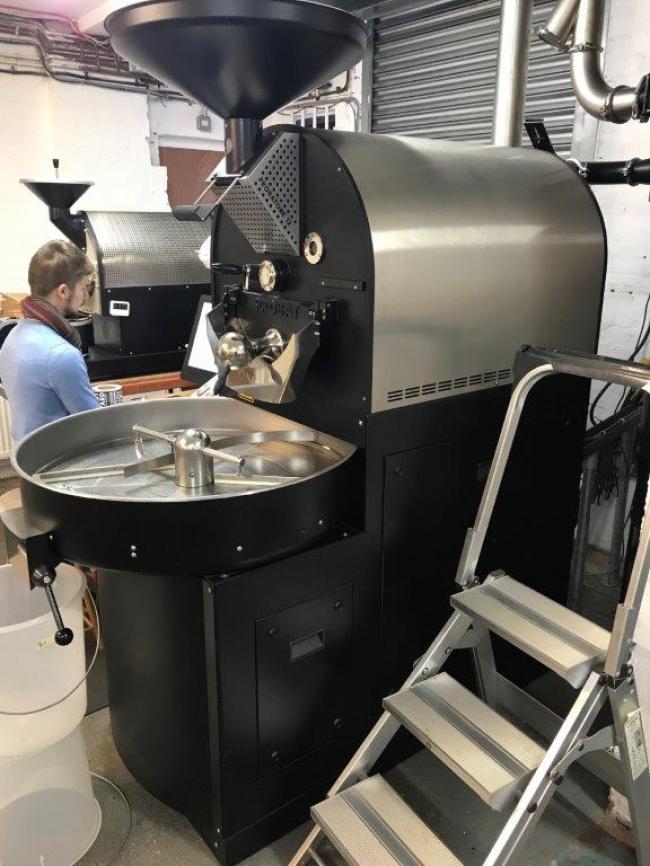 Image 2
Image 3
Image 4
Image 5
Image 6
Image 7
Image 8
Image 9
Image 10
Click above for more images and larger versions
Manufacturer: Probat
Model: Probatone P12 Type 2 SSG2 PC
Category: Coffee Roasters
Year: 2015
Status: For Sale
Machine Notes:
Probatone P12 - Type 2 SSG2 PC Coffee Roaster
Year 2015
We are pleased to offer this almost new Probat 12Kg Coffee roaster for sale.
It comes complete with Cyclone and ducting.

It has been serviced annually and is currently still in production in the UK.
It is set-up to run on LPG Propane gas.
Running Hours to date: 1200Hours
It has been upgraded with VFD's to control the speed of both the Airflow and the roasting drum thereby creating additional control over the roast profile.
It has been running with Cropster roast profiling software, but can be switched over to run with the Probat software that is also included.
It is fitted with two temperature probes for exhaust and drum.
Excellent running condition and available immediately.
More photos and video available on request.
Please contact us for further details.