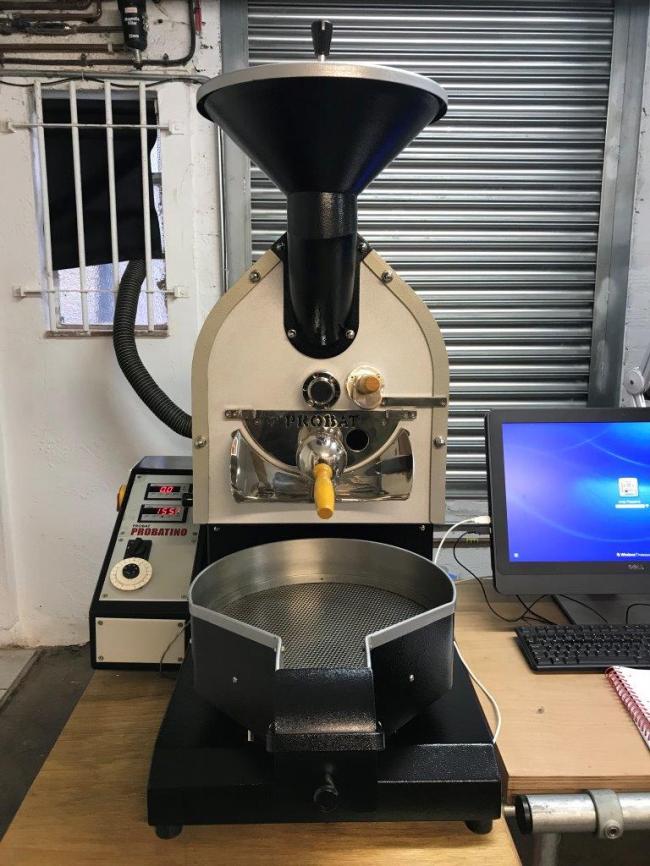 Image 2
Image 3
Image 4
Image 5
Image 6
Image 7
Image 8
Image 9
Image 10
Click above for more images and larger versions
Manufacturer: Probat
Model: Probatino Type 2 N SSH
Category: Coffee Roasters
Output: 1Kg per batch
Year: 2015
Status: For Sale
Machine Notes:
Probat - Probatino 1 Kg Coffee Roaster for sale.
Model: Type 2 N SSH
Year of manufacture: 2015
Roaster comes complete with Cyclone and ducting.
It is curently in production and used daily in the UK.
It is in excellent runing condition and available end of February 2019.
It is set up to run on Gas - Type I 2ELL - Natural Gas.
Requires only Single Phase electrical connection 220V.

It has been fitted with Exhaust Probe and Airflow Valve fitted by Probat engineer.
It has been regularly serviced by the same engineer.
Price on request.
Please contact us for further details.