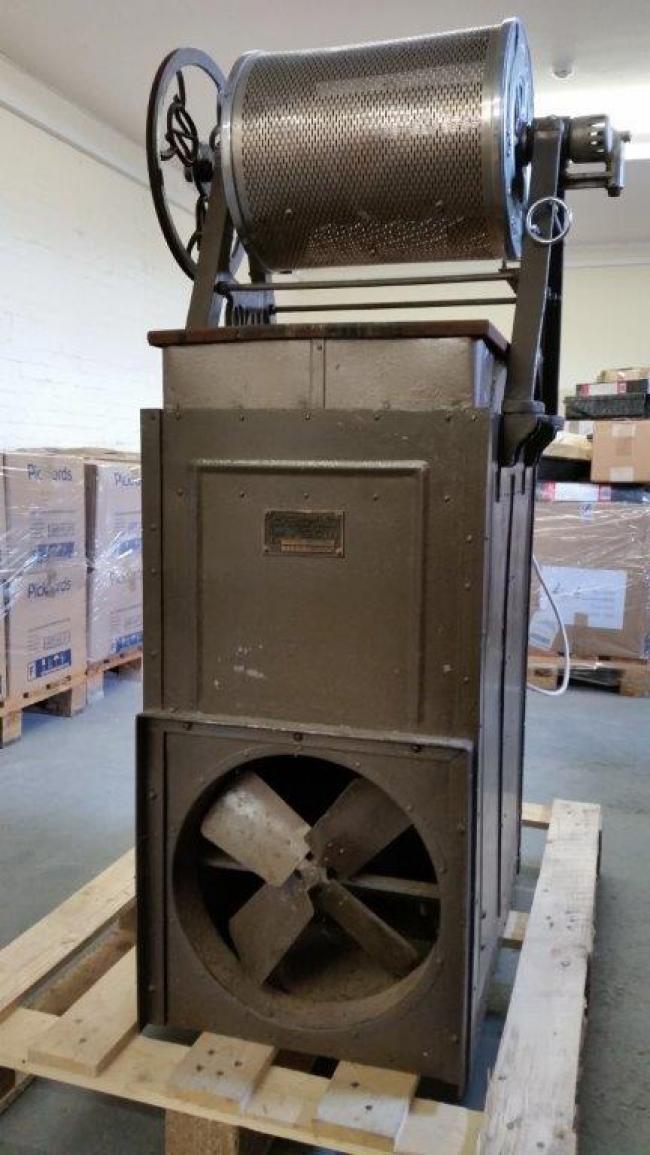 Image 2
Image 3
Image 4
Image 5
Image 6
Image 7
Image 8
Image 9
Image 10
Click above for more images and larger versions
Manufacturer: Uno
Model: CG7
Category: Coffee Roasters
Year: 1952
Status: For Sale
Machine Notes:

Vintage UNO Coffee Roaster for sale
Model: CG7
Built circa 1950's.
It was roasting successfully on a daily basis up until 1990.
It has been in dry storage since and is in very good condition for its age.
It runs on single phase electrical connection 240v - 50Hz.

It was refurbished in 1990 and never went back into production.
This could be restored to bring back into production or would make an ideal show piece for a coffee shop.

Location: UK
Please contact us for further details.