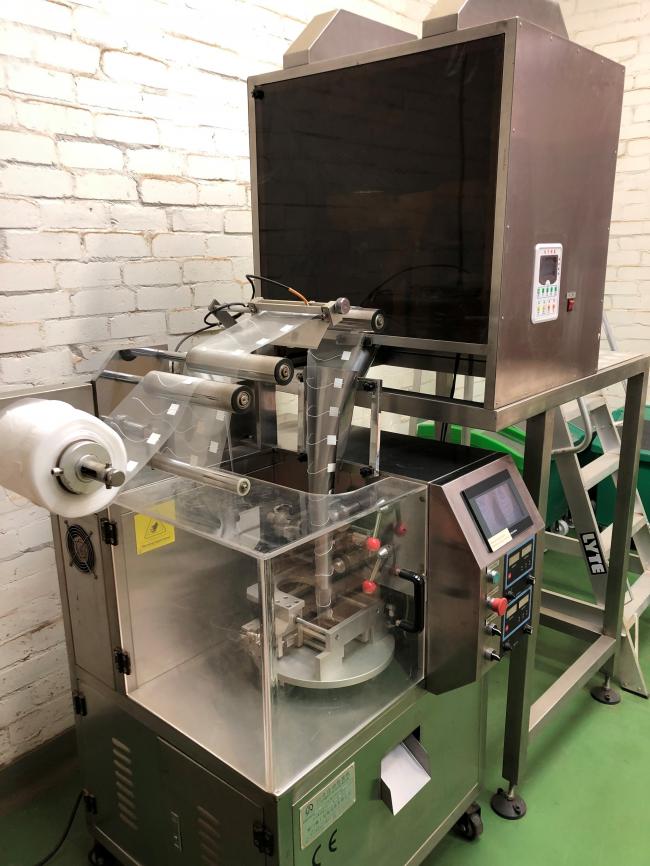 Image 2
Image 3
Image 4
Image 5
Image 6
Image 7
Click above for more images and larger versions
Manufacturer: Xiamen Sengong Packing Equipment Co., Ltd
Category: Tea Equipment
Year: 2016
Status: For Sale
Machine Notes:
Pyramid Tea Bagging Machine for sale

Manufactured by Xiamen Sengong Packing Equipment Co., Ltd in China.
It was purchased new in 2016 and delivered and installed in 2017.
It has been in production one day per week on average, so is in good condition.
It can pack Pyramid or Square tea bags, Tagged or Tag-less depending on the settings.
It will run Nylon or Bio-degradable film.

Output: 30 Tea Bags per min.
It will also be sold with the belt driven Compressor as per photos.

Price in 'as is' condition: £11,750GBP Ex.works UK
Ideal entry level machine.
Please contact us to discuss your requirements.