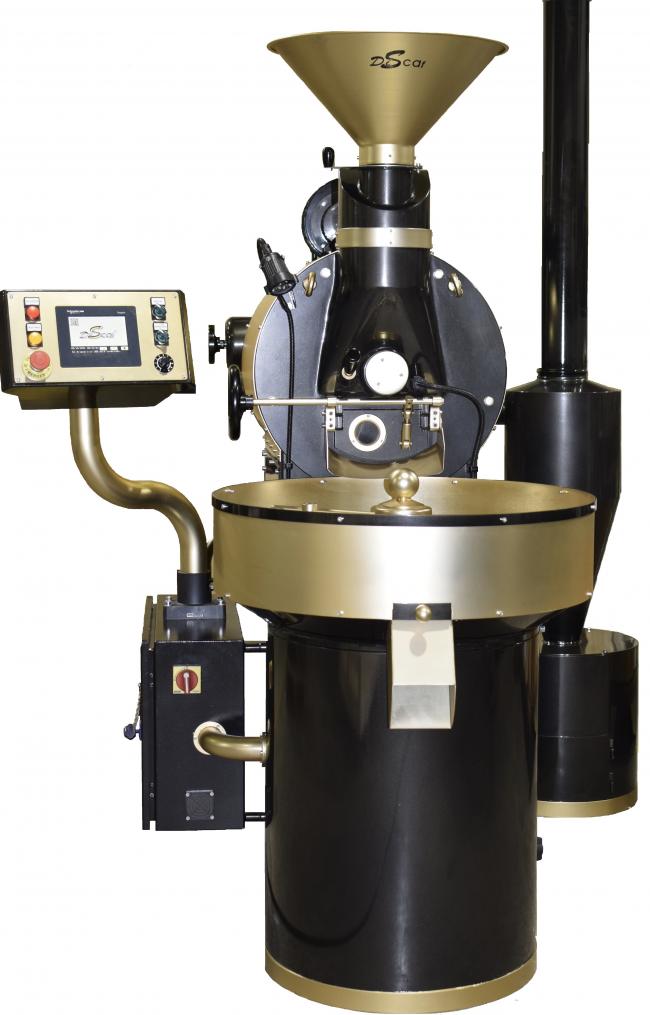 Click above for more images and larger versions
Manufacturer: Discaf
Model: Coffee Roaster TN-8
Category: Coffee Roasters - NEW Discaf
Output: 30-40Kg Per Hour
Capacity: 10Kg
Status: For Sale
Machine Notes:
Top-End Gourmet Coffee Roaster
This is a New Roaster manufactured to order in Barcelona, Spain.
Easy to operate and maintain, Good looking brass and black enameled finish. Solid and built to last. For the serious Roaster selling high quality Coffee. With 3-4 batches per hour dependant on your green coffee type, density and roasting style. This machine is built to impress.

TN-8 Features
• Load Hopper
• Digital Thermometer and control for consistent batch roasting.
• Separate Control Panel
• Batch size 5-10kg, 30-40kg/Hour
• Cooling tray with suction
• Roast Sample taker and peep hole.
• Husk Cyclone Collector
• Energy saving hot air recycle system.

TN-8 Specifications
• Length 1190mm
• Width 1800mm
• Height 1825mm
• Weight 600kg
• 220 / 380V 50 Hz - 15.23KW (Available Single or three-phase supply)

Lead time from order is 12 Weeks, if stock not available.
Please call for a quotation and availability.