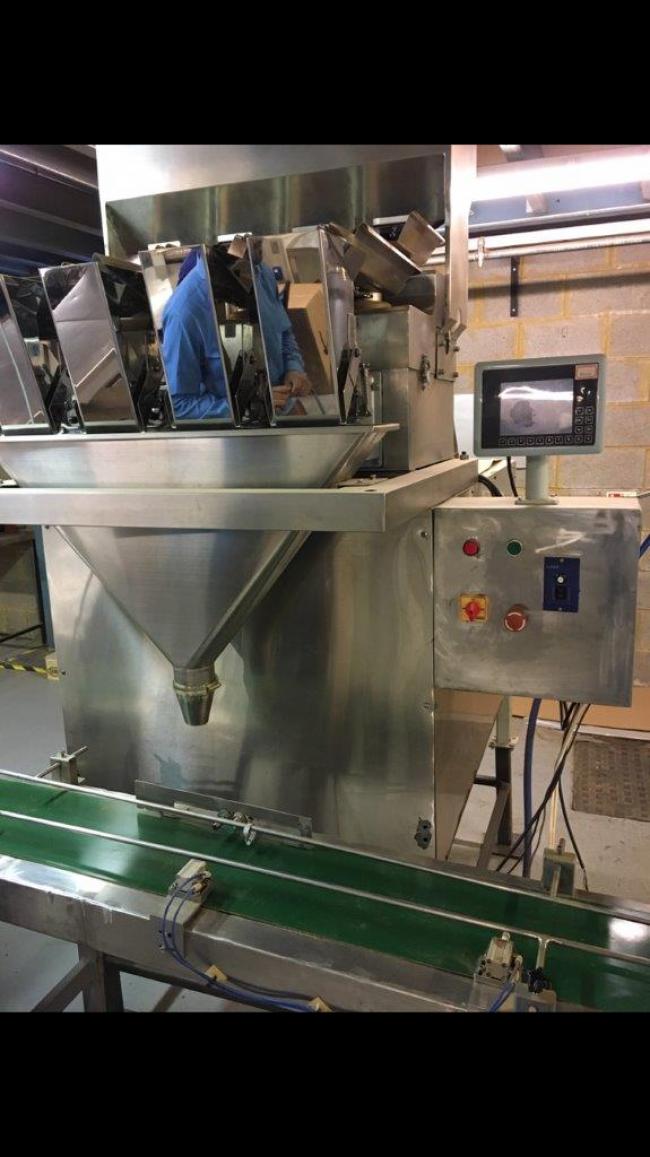 Image 2
Image 3
Image 4
Image 5
Image 6
Image 7
Image 8
Image 9
Click above for more images and larger versions
Manufacturer: ATCO Industries
Model: MH 04
Category: Tea Equipment
Output: 50-500gms
Year: 2012
Status: For Sale
Machine Notes:
ATCO (House of Packaging) 4 Lane Linear weighing system

Year 2012

Previously used for packing loose Tea into tins.
Suitable for any dry free flowing products - i.e: Coffee beans, confectionary products, granules etc.

Includes Conveyor and Lazy sue rotary table.

Output range: 50gm to 500gms per drop.

In good condition.

It is now in storage in Essex and comes complete with Indexing conveyor and Stainless Steel Lazy Sue Table.

Please contact us for further details.