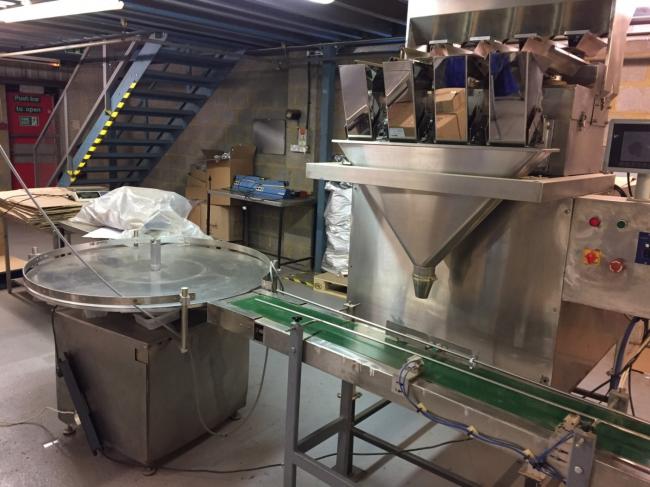 Image 2
Image 3
Image 4
Image 5
Image 6
Image 7
Image 8
Image 9
Click above for more images and larger versions
Manufacturer: ATCO Industries
Model: MH 04
Category: Weighers
Year: 2012
Status: For Sale
Machine Notes:
ATCO (House of Packaging) 4 Lane Linear weighing system

Year 2012

Currently used for packing loose Tea into tins.

Suitable for any dry free flowing products - i.e: Coffee beans, confectionary products, granules etc.

Includes Conveyor and Lazy sue rotary table.

Output range: 50gm to 500gms per drop.

In excellent condition.

Great value line.

Price Reduced: £3,500+VAT (if applicable) Ex.works Essex.

Please contact us for further details.