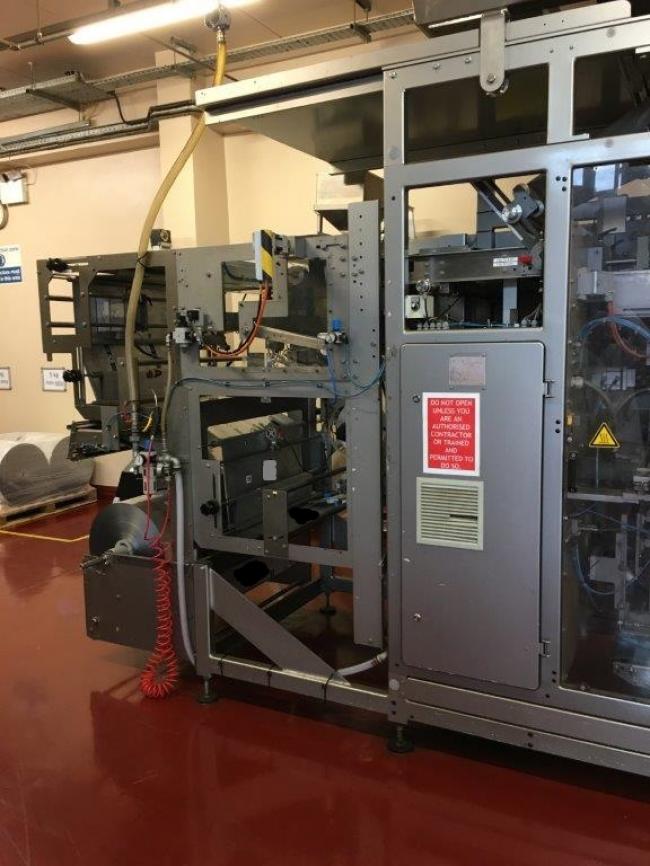 Image 2
Image 3
Image 4
Image 5
Image 6
Image 7
Image 8
Image 9
Image 10
Click above for more images and larger versions
Manufacturer: Rovema
Model: VPI400
Category: Coffee Equipment
Year: 2007
Status: For Sale
Machine Notes:
Rovema Vertical Form Fill & Seal Coffee Packing Line for sale

Year 2007

Line comprises the following:

Rovema - Model VPI 400 Bagger - Year 2007
Rovema One way Valve Applicator System
Outfeed conveyor
2 x Forming sets for 1Kg & 5Kg block bottom bags
1 x Markem Smartdate Thermal Transfer Printer
1 x Multipond 14 Head multihead weigher

Previously used and in production until May 2017, packing 1Kg & 5Kg block bottom bags of Whole bean Coffee with one way valve.

In very good condition and available immediately.

Excellent Value

Location: UK

Please contact us for further details.