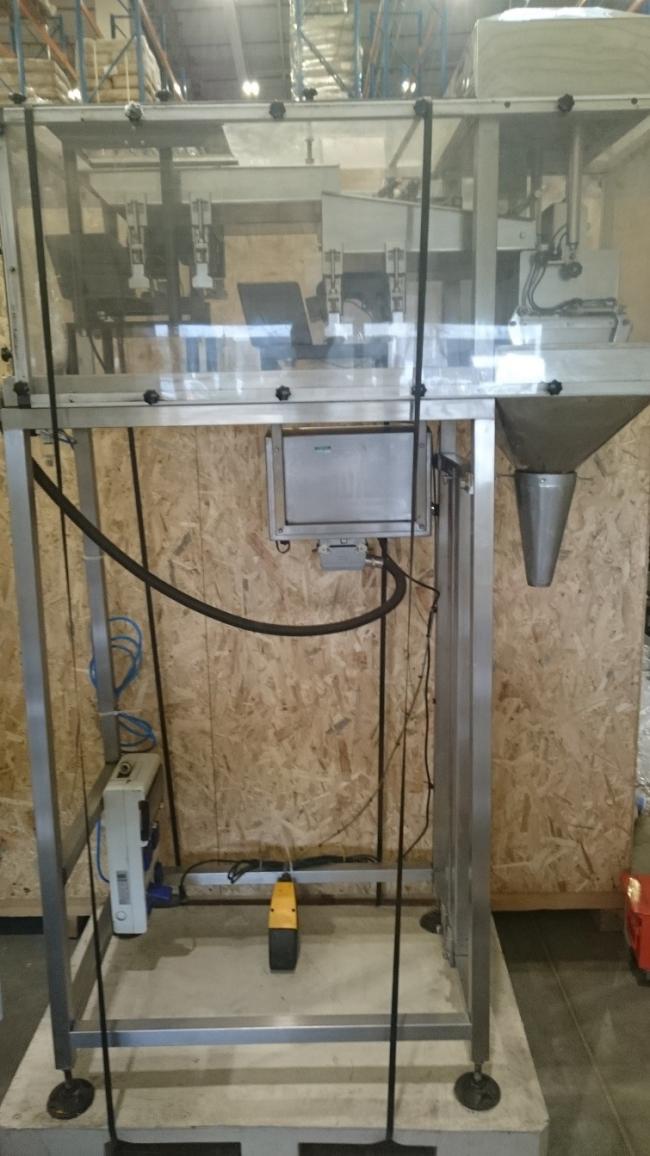 Image 2
Image 3
Image 4
Image 5
Image 6
Image 7
Click above for more images and larger versions
Manufacturer: Easiweigh
Model: MBP Pulse
Category: Weighers
Year: 1995
Status: For Sale
Machine Notes:
Easiweigh Single Lane Linear weigher for sale

Year 1995

With MBP Pulse electronics.

Previously used for packing loose teas, but also ideal for whole beans and ground coffee and most free flowing products.

Output: depending on target weight: 6-10 drops per minute.

Will be arriving to Essex next week from 15th February 2018.

Includes stand support, foot pedal and guarding.

Weight Ranges: 10gm to 1500gm
Supply required: 230V single phase, 0.5Mpa Compressed air.

Dimension: (LxWxH [mm])=1400x550x1050 Dimension with support: (LxWxH [mm]) = 1400x650x2150Total Weight: 70KgIn good running condition.Has been dismantled and crated for transport.Please contact us for further details.