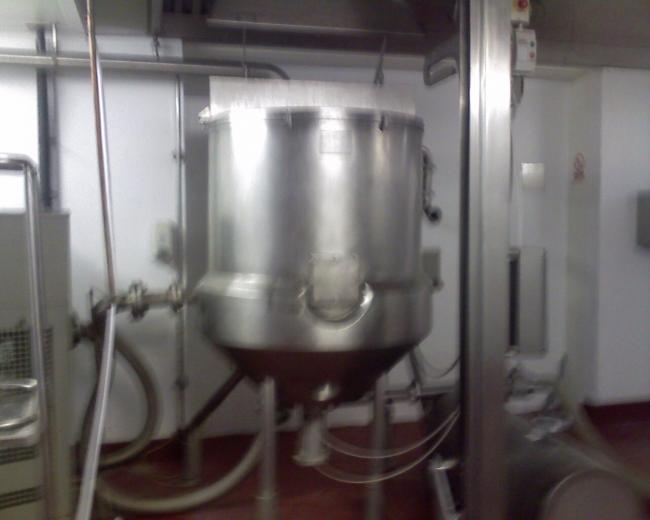 Image 2
Image 3
Click above for more images and larger versions
Manufacturer: Various Manufacturers
Category: Complete Production Line
Status: For Sale
Machine Notes:
Complete Pie filling Line
The Kettle – this is a 750 litre jacketed vessel and comes with a Churchill Conair oil heater which pumps oil at temp. of 200c around the jacket to provide the heat source. The kettle has a circular mix and drop lifting system – a reconditioned motor for the stirring mechanism was fitted 2 years ago but has only had 6 months use.

Wakhisha 3.5" bore pump

DC Norris bag clipping station, together with the Loma metal detector – controlled by a Honeywell Computerised Temp. Recorder/control panel.

Fully operational and easy to use.

Please contact us for further details.