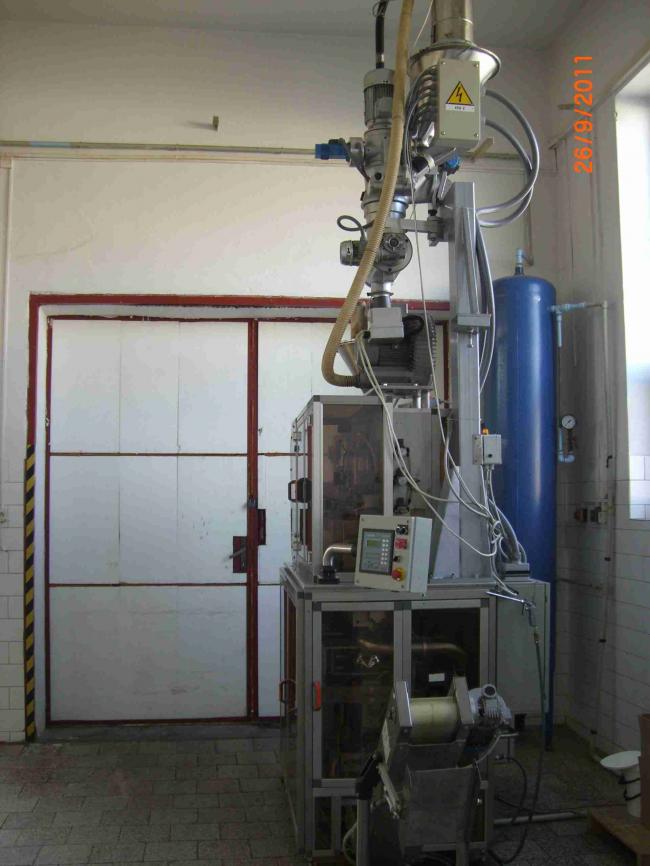 Image 2
Click above for more images and larger versions
Manufacturer: TME srl
Model: NT/160
Category: Coffee Equipment
Year: 1999
Status: For Sale
Machine Notes:
Coffee Pods production and Packing Line

Year 1999

Comprises:

1 x TME Model NT/160 Coffee Pods machine for packing pods into individual foil sachets.
Produces Soft pods
Pod sizes 44mm diameter
Weight range from 6.5 - 7.5 gms
Not Vacuum packed but Monopack sachets
Option to gas flush with Nitrogen into each monopack.

1 x Colombine Icoperfex Grinder

Available seperately:

1 x Vuormar Vacuum Packing machine for Vacuum packed bags of coffee with dosing for both ground and whole bean coffee into either 125gm & 250gm bag sizes in quad format bags.

Available immediately in Europe.

Please contact us to discuss further.