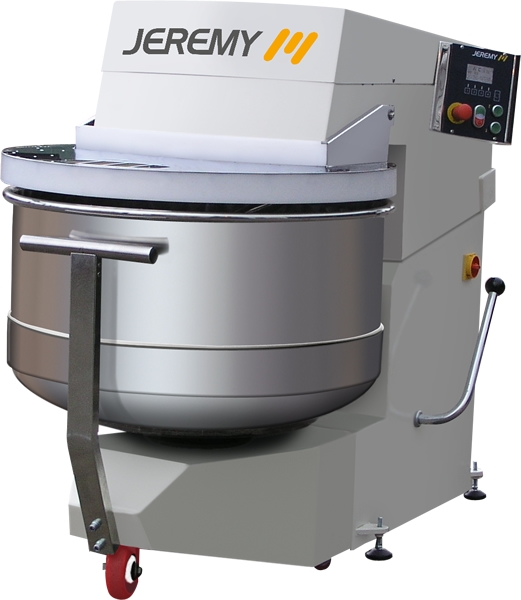 Click above for more images and larger versions
Manufacturer: Jeremy Sp. z o.o.
Model: BIZON-R
Category: Bakery Equipment by JEREMY
Year: 2015
Status: For Sale
Machine Notes:
JEREMY BIZON R

Automatic spiral mixers

Models available

BIZON R80 - Weight Range 7-80kg
BIZON R100 - Weight Range 10-100kg
BIZON R140 - Weight Range 16-140kg

- All models have two rotation speeds
- There has been applied a special knife insert, which makes it possible to mix very small portions of dough
- The bowl and the spiral are made of stainless steel
- The drive force is transmitted by means of numerous v-belts, which ensures a very silent functioning
- It has a hard steel construction with hubs and support elements made of cast iron
- Possibility of changing the direction of bowl rotation
- It has two motors for mixing the dough and turning the bowl
- The rack is fixing to the machine manually
- Has a trolley working with the bowl Elevator URSUS B

Please contact us for further details.