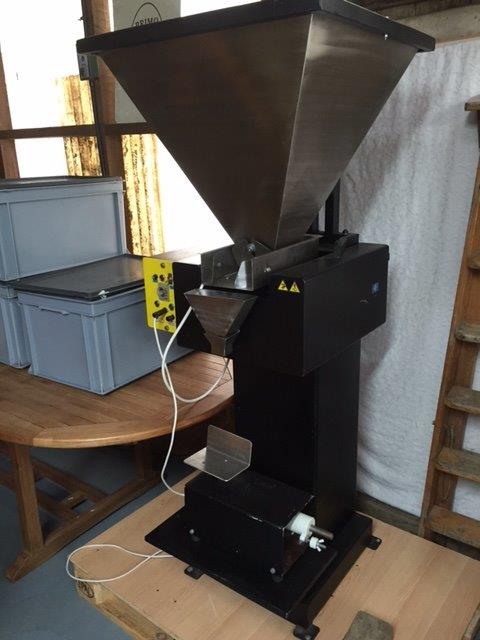 Image 2
Image 3
Image 4
Image 5
Image 6
Image 7
Image 8
Click above for more images and larger versions
Manufacturer: Technomatic
Category: Coffee Equipment
Year: 2012
Status: For Sale
Machine Notes:
Weigher for Whole bean roasted Coffee.

Manufactured by Technomatic - Year 2012

Used for weighing beans up to 1Kg into preformed bags.

Throughput: approx 5-6 x 1Kg bags per minute.

It is a manual machine, so you set the counter weight under the bag platform at the desired position depending on the target weight required.
Once this has been set correctly, place bag on platform and press foot pedal to dose the product. Once target weight acheived, platform drops and switces of the motors. Remove bag and replace with empty bag. Press foot pedal switch to restart cycle.

It has two vibratory speed controls for bulk feed and fine feed. This can be adjusted to speed up bean flow or slowed depending on product.

Location: In storage in Essex, UK.

In very good working condition.

Please contact us for price.