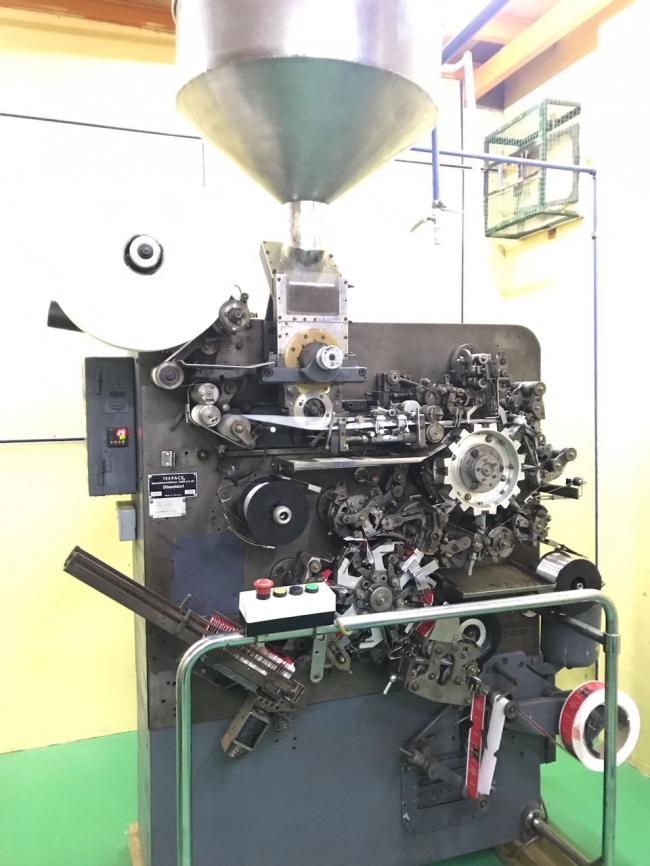 Image 2
Image 3
Image 4
Image 5
Image 6
Click above for more images and larger versions
Manufacturer: Constanta
Model: Envo
Category: Tea Equipment
Year: 1975
Status: For Sale
Machine Notes:
Constanta Envelope Tea Bagging Machine for sale

Format IV

Year 1975
Paper Notch Envelope - Tea Bag only without string & Tag

Originally running at Tea factory in the UK, then sold to current owners in Sri Lanka.

It has been recently refurbished a few years ago and is running perfectly at 135 Bags per minute.
This produces Notched outer envelope. Size 58x68mm

Filter Paper 94mm

Please contact us for further details.