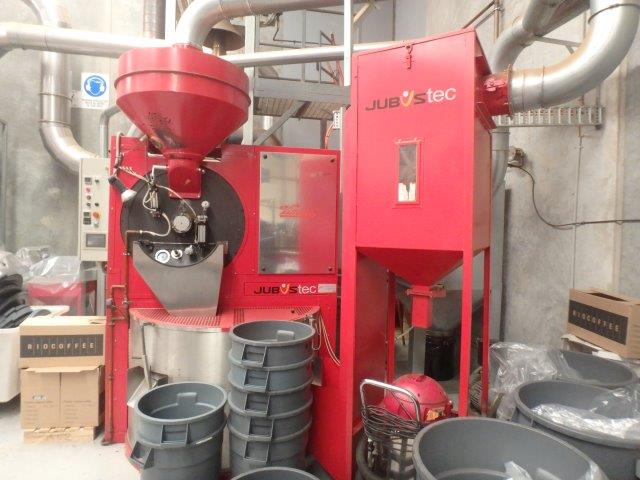 Image 2
Image 3
Image 4
Image 5
Image 6
Image 7
Image 8
Image 9
Image 10
Click above for more images and larger versions
Manufacturer: Vittoria
Model: VTR60
Category: Coffee Roasters
Year: 2006
Status: For Sale
Machine Notes:
Vittoria Jubus VTR60 - 60Kg Coffee Roasting Line for sale

Year of manufacture: 2006

Built by Jubus in Spain.

The line comes complete with the following:

VTR60 Coffee Roaster with built in Cyclone and chaff compactor within the frame.
Additional Cyclone
Green bean loader
Destoner
Control Panel
All asociated flu and pipe-work.

It has a separate Fire box also mounted inside the frame behind the roasting drum, which blows hot air into the roasting drum.

All in good working condiiton.

Location: Australia

Please contact us for further details.