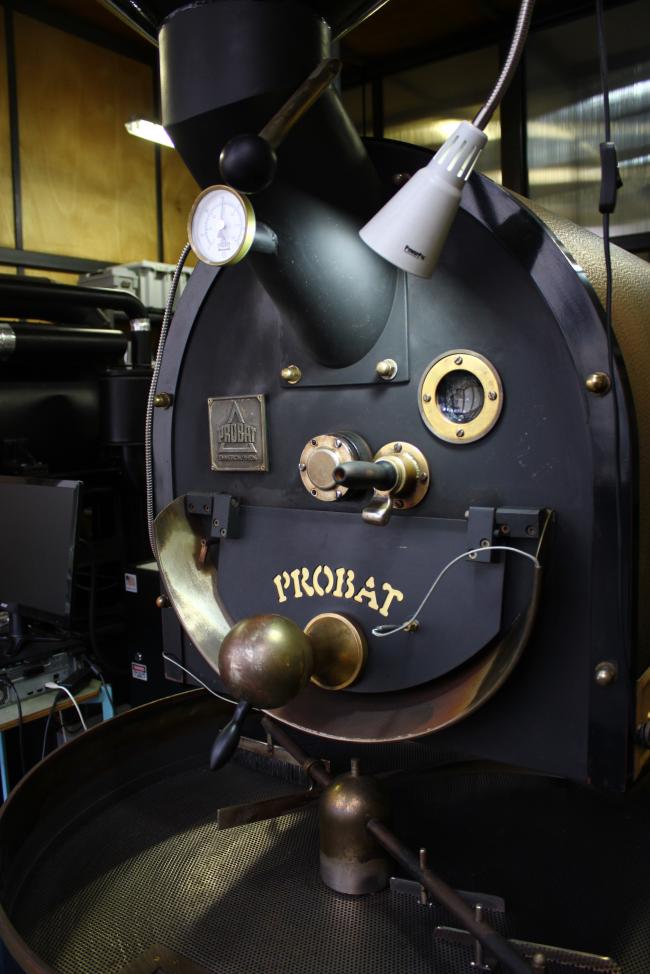 Image 2
Image 3
Image 4
Image 5
Image 6
Image 7
Image 8
Image 9
Image 10
Click above for more images and larger versions
Manufacturer: Probat
Model: LP12
Category: Coffee Roasters
Status: For Sale
Machine Notes:
Probat LP12 Coffee Roaster for sale.
Year 1989
Traditional Probat double walled cast iron drum roaster.
Fitted with Temperature probes for running with Cropster Roast Profiling software.

Set-up to run on LPG Propane gas
Electrics: 3Phase - 50Hz
Available from January 2019.
In very good running condition.
Please contact us for further details.