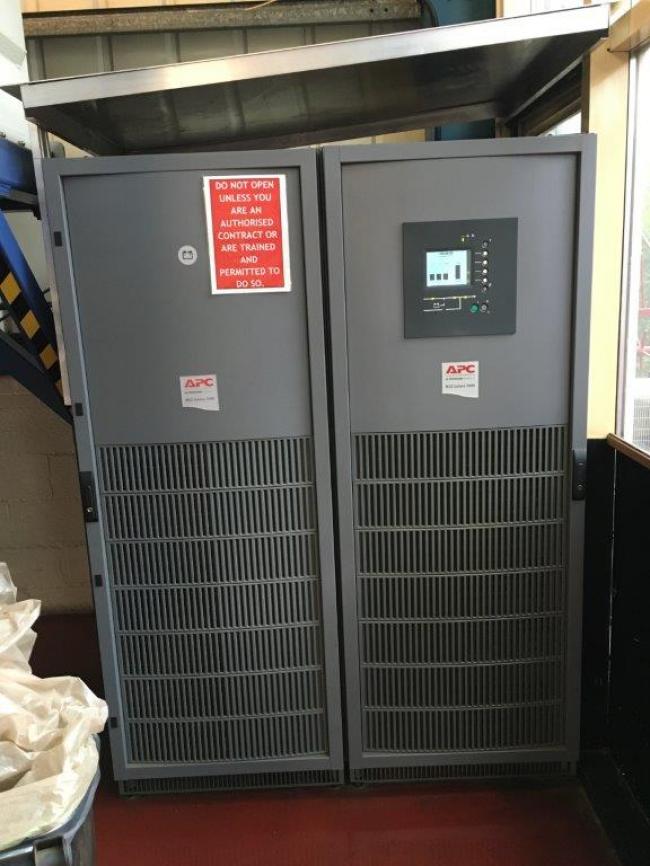 Image 2
Image 3
Click above for more images and larger versions
Manufacturer: APC by Schneider Electric
Model: MGE GALAXY 5000 - 40kVA
Category: UPS - Power Supply Backup
Year: 2006
Status: For Sale
Machine Notes:
MGE Galaxy 5000 - 40kVA UPS System for sale
Manufactured by APC by Schneider Electric
Year 2006
This was runnig as a back-up power supply in large Coffee Factory and in use up until May 2017.
It has been professionally disconnected from site in July 2018 and is now wrapped and in storage in Essex.
It is in very good condition and comes complete with Battery Compartment and batteries.
It is used to clean the AC supply into a factory building and also as a back-up should the mains supply drop for any reason.
Available immediately.
Manuals included.

Excellent Value
Price OIRO: £6,000+VAT Ex.works Essex.

Please contact us for further details.