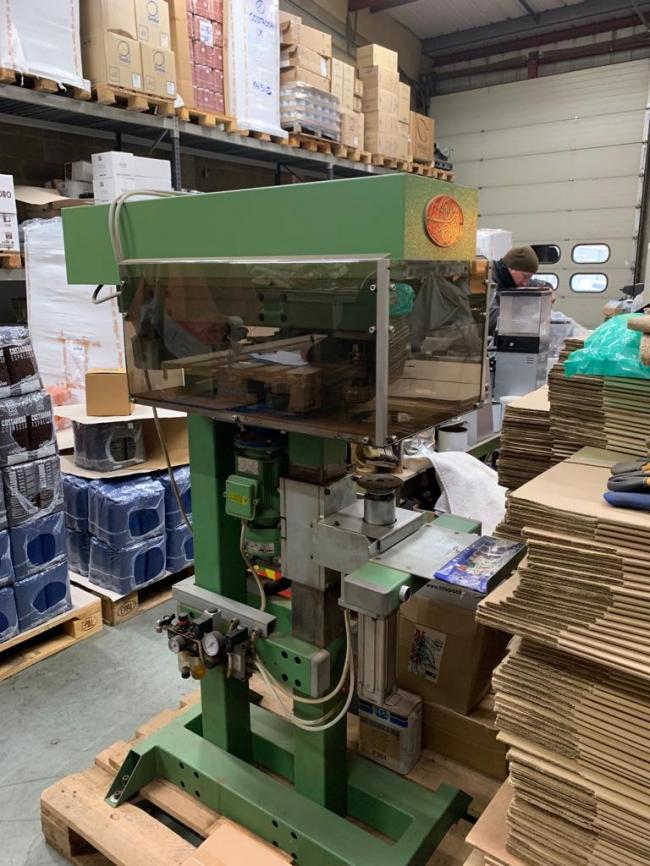 Image 2
Image 3
Image 4
Image 5
Image 6
Click above for more images and larger versions
Manufacturer: MGR Italia SRL
Model: AM/M1/ROT
Category: Coffee Equipment
Year: 2006
Status: For Sale
Machine Notes:
MGR Italia SRL - Can Seamer
Year 2006
Model: AM/M1/ROT
Semi-automatic universal seamer for the closing of cans in tinplate, cardboard and plastic with capacity from 20 g. To 5 kg.

Currently used for sealing 250gm tins.
Parameters:
Min-Max Diameter Cans (mm): 30-250Height min-max (mm): 10 - 350
Machine Specifications:
Output (p/h): 600 dependant on operator and supply.Dimensions (cm): 123 x 70 x 170Power (kW): 1,2 - 380V, 50/60HzAir Pressure (Bar): 20L/Min - 6 BarWeight (Kg) - 250
In good working condition.
Location: UK
Please contact us for price details.