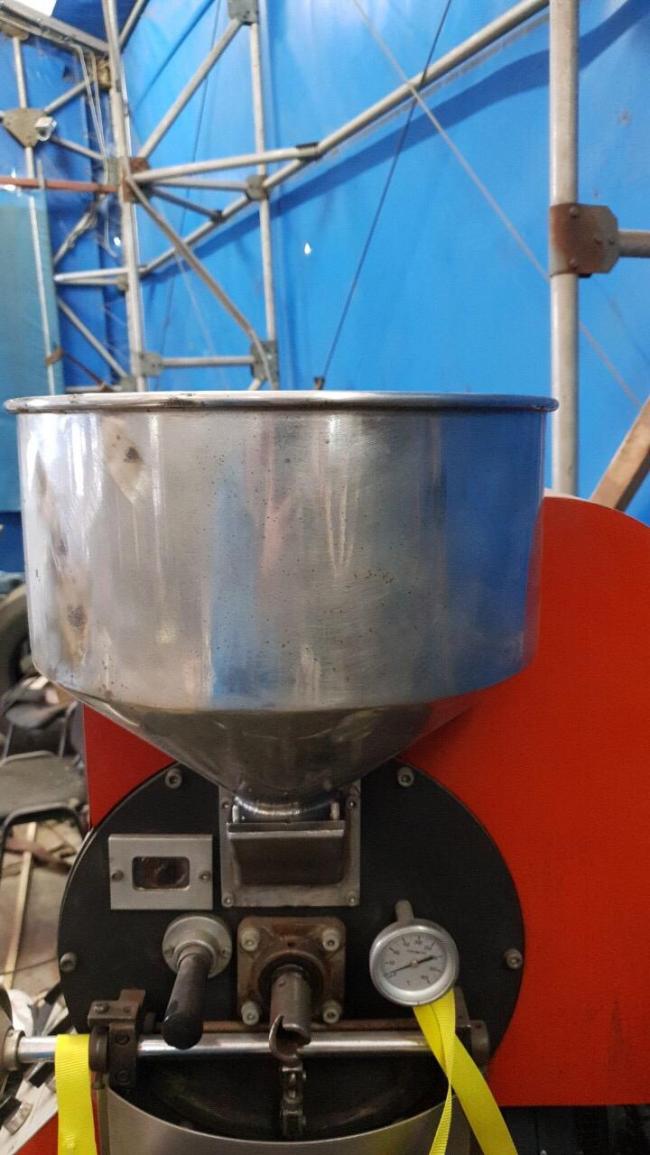 Image 2
Image 3
Image 4
Image 5
Image 6
Image 7
Image 8
Image 9
Click above for more images and larger versions
Manufacturer: STA Impianti
Model: 5-7Kg
Category: Coffee Roasters
Status: For Sale
Machine Notes:
STA 5-7Kg Coffee Roaster for sale
Built circa Early 2000's.
Set-up to run on LPG Propane gas and requires only single phase eletrical connection.
It s fitted with 2 x C-Gas burners that heat upo the air chamber on the side of the roaster than feeds into the roasting drum.
It produces a stable roast with hot-air and ideal for espresso coffees.
Location: Europe
Please conatct us for further details.