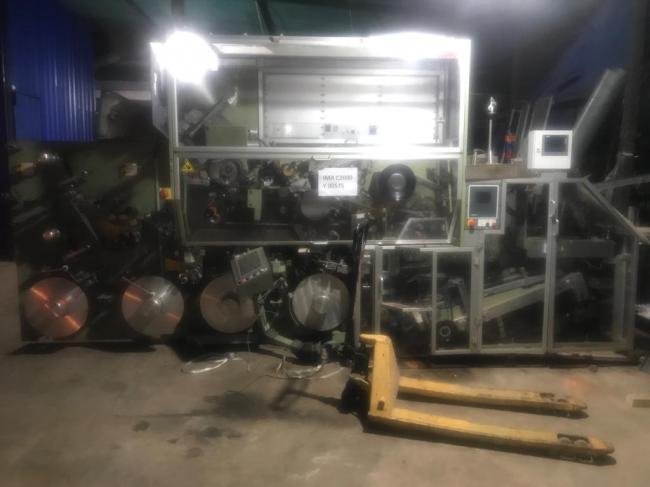 Image 2
Click above for more images and larger versions
Manufacturer: IMA
Model: C2000
Category: Tea Equipment
Output: 450 TBM
Year: 2014
Status: For Sale
Machine Notes:

IMA C2000 Tea Bagging Machine for sale
Year of manufacture 2014
Currently in storage in Sri Lanka.
In excellent running condition.
This is a High-speed machine producing 450 Tea Bags per minute.
Produces Double Chamber Tea Bags with String & Tag without envelope and without staples.

Available immediately for sale.
Please contact us for further details.