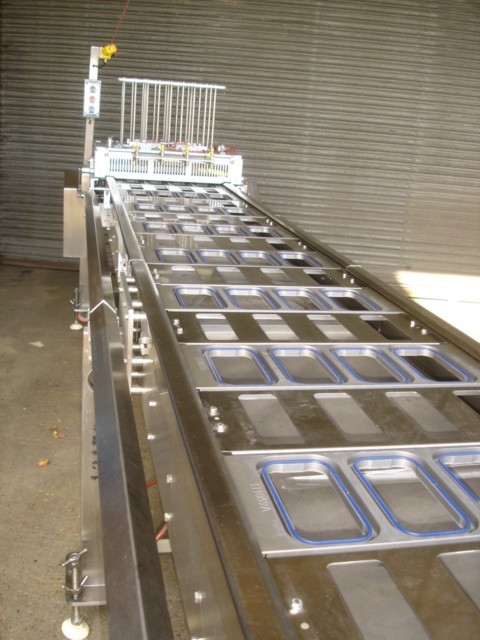 Image 2
Image 3
Click above for more images and larger versions
Manufacturer: Proseal
Model: AP60 4
Category: Tray Sealer
Year: 2007
Status: For Sale
Machine Notes:
Pro-Seal 4 Lane Tray Loader/Sealing machine.

Model AP60 4

Year 2007

Denesting Station, mounted over an intermittent motion transfer conveyor,
heat sealing station and auto eject station, all mounted on Stainless Steel mobile chasis.

Complete with PLC Control Panel

Existing change parts are for 255g Tray - Dimensions: 200m L X 105mm W x 50mm Depth

Approx overall footprint: 7.8Metres Length x 1.3Metres Width x 2.3Metres High.

Approx. Weight - 1000KG

Please contact us for further details.