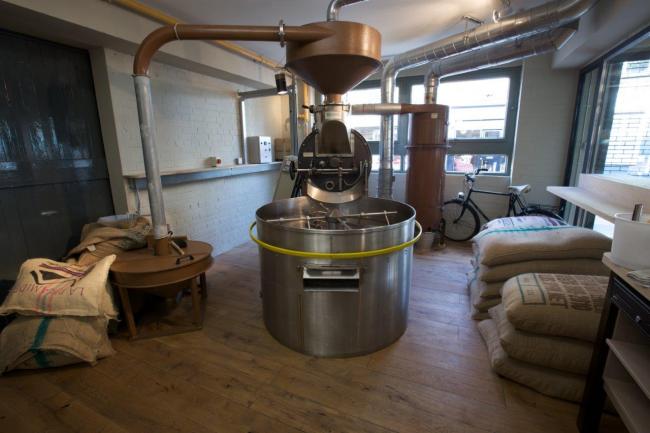 Image 2
Image 3
Image 4
Image 5
Image 6
Image 7
Image 8
Image 9
Image 10
Click above for more images and larger versions
Manufacturer: Petroncini
Model: 30Kg Hot Air
Category: Coffee Roasters
Year: 1995
Status: For Sale
Machine Notes:
Petroncini 30Kg Coffee Roaster

Manufactured in 1995.

Comes complete with Green bean loader, Cyclone and Afterburner

It runs on Propane Gas with indirect heat, via a Hot air chamber beneath the drum..

The Hot Air is transferred into the drum creating an even roast at approx 3.5 roasts per hour.

It's ideal for espresso coffee.

It was originally purchased by the previous owners in 1995 where it ran very successfully in New Zealand until 2010. It was then professionally shipped over to the UK and was running again very successfully in a Speciality Coffee Roastery in London until 2016, when it was replaced with a larger capacity roaster.
We then sold this roaster in 2017 to its current owner based Wales, where it has not been installed since.
Due to increased sales, the current owners are looking to sell and replace this with a larger roaster to meet demand.

It is currently in situ in Wales and available immediately.
Up to date photos to follow shortly.
Current photos show it when it was previously installed at the previous owners site from 2017.
Available immediately for sale. Ex.works Wales.

Please contact us for further details.