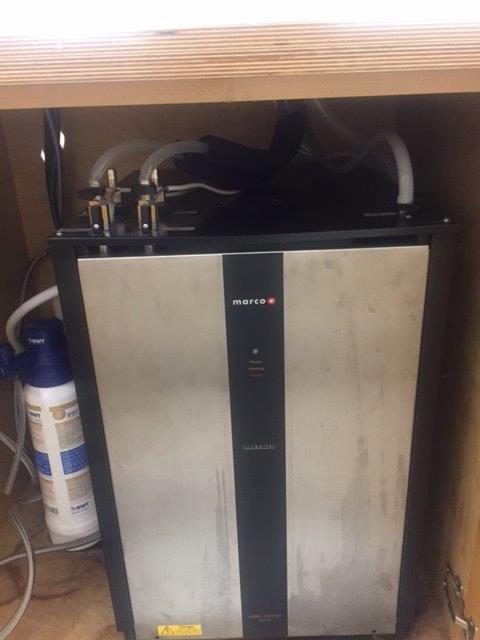 Image 2
Image 3
Click above for more images and larger versions
Manufacturer: Marco
Model: EcoBoiler - UC45
Category: Coffee Equipment
Year: 2015
Status: For Sale
Machine Notes:
Marco Ecoboiler UC45 - 8.4kW For Sale

Year 2014

2 Dispense with a Font Uber 2 SS Button Tile LOW L&R

In very good condition.

Currently used for producing hot water for Coffee in Coffee Company.

Price NEW in 2014 - £2367.00

Price now: £1400+VAT Ex.works London.

Please contact us if this is of interest.