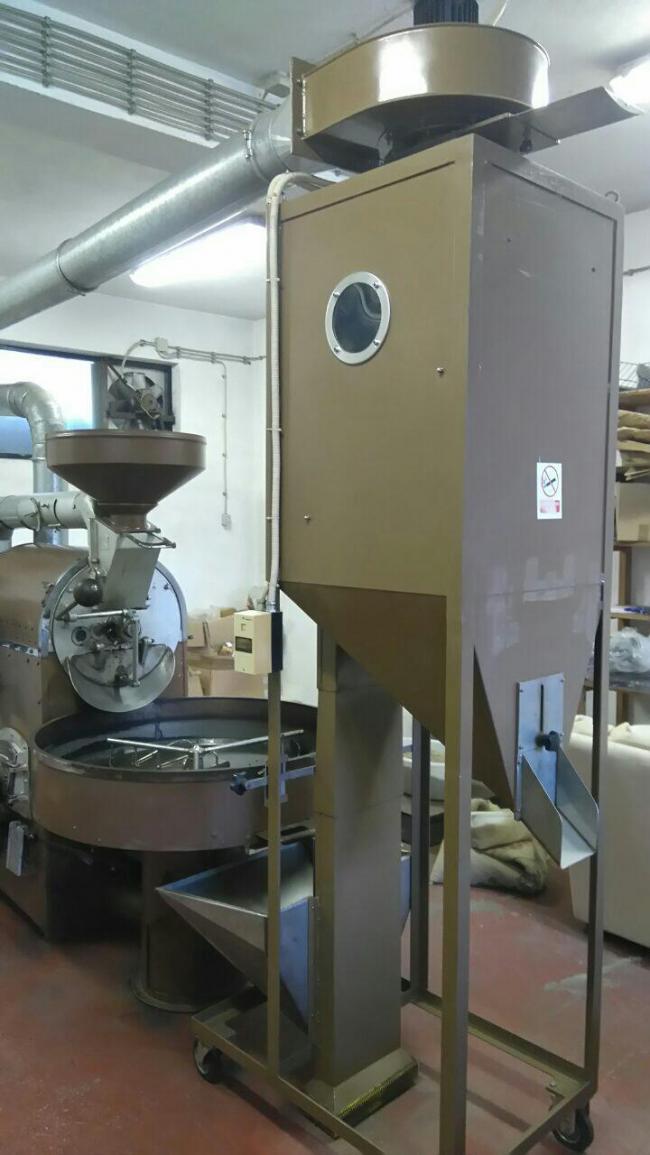 Image 2
Image 3
Image 4
Image 5
Image 6
Image 7
Image 8
Image 9
Click above for more images and larger versions
Manufacturer: Trabattoni
Model: 30Kg
Category: Coffee Roasters
Status: For Sale
Machine Notes:
Farina Trabattoni 30Kg Coffee Roaster

Complete with Cyclone and Destoner.

Manufactured in Italy by Farina Trabattoni in circa mid-late 1980's.

Solid cast iron construction with cast iron double walled roasting drum.

Runs on Natural gas with fire box under drum for indirect heat.

In good working order.

Location: Europe.

Excellent Value

Please contact us for further details.