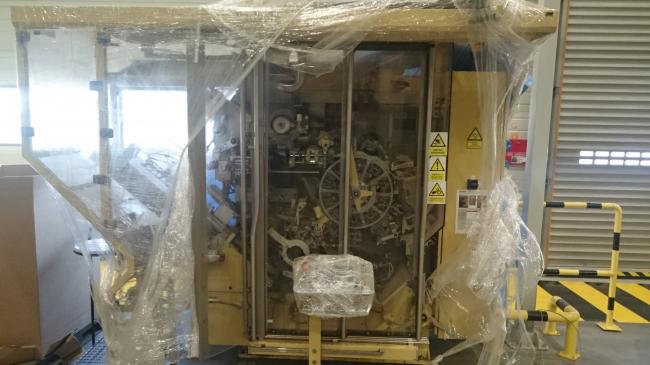 Image 2
Image 3
Image 4
Image 5
Image 6
Image 7
Image 8
Image 9
Image 10
Click above for more images and larger versions
Manufacturer: Teepack
Model: Perfecta ENVO
Category: Tea Equipment
Year: 2012
Status: For Sale
Machine Notes:
Teepack Perfecta Envo Tea Bagging machine for sale

Double Chambered Tea bag with String, Tag & Paper Envelope

With Staple attachment.

Year of Manufacture: 2012

SHP are pleased to offer this very well maintained Teepack Perfecta Tea Bagging machine as exclusive sole agents acting on behalf of R. Twining & Company Sp. z.o.o.

It has had many New original Teepack parts fitted during maintenance.

DIMENSIONS
Machine dimension (WxD x H): 2800 x 1500 x 2400mm
Weight (with front cover): 2500Kg
Power (3Phase - 400V): 4kW
Air Consumption (6bar): 300Nl/min

Volumetric Filling : 1.2 to 3gram
Format: 40 x 60mm
Envelope: 58 x 68mm
Tag: 26 x 26mm
Packaging: 25pcs carton box (1 row from 15 to 40tbags)
Capacity: upto 400tbags per minute

Total counter: 202500000 cycles (~ 8000hrs)
In very good operational condition.

Location: Twinings Poland.

Price Reduced : 200,000Euros Ex.works

Please contact us for further details.