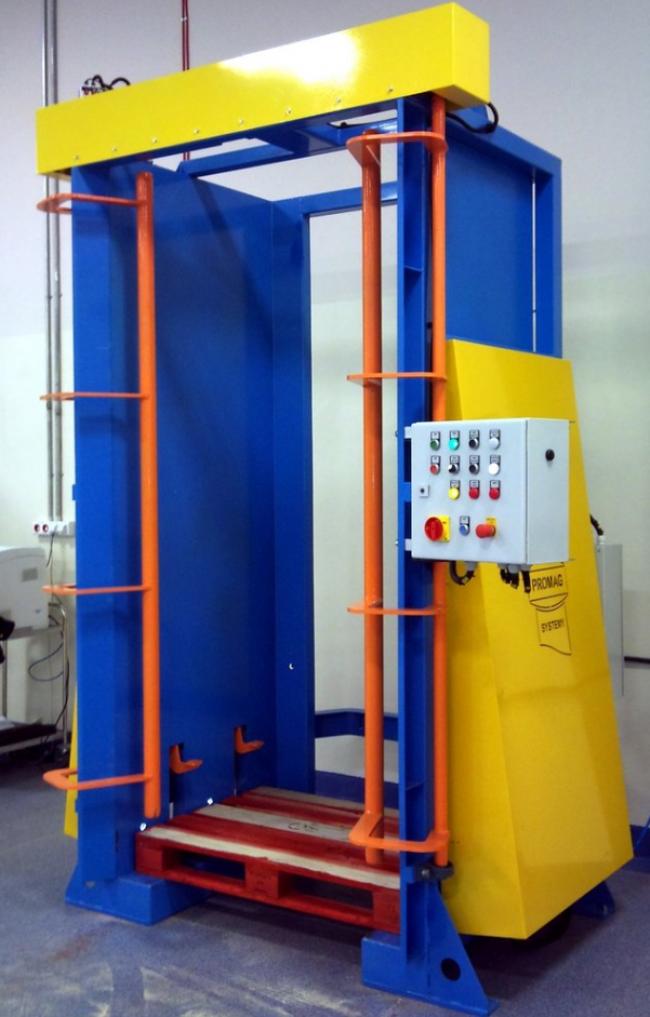 Image 2
Image 3
Image 4
Image 5
Click above for more images and larger versions
Manufacturer: PROMAG
Model: 62311/ME-01
Category: Palletiser
Year: 2011
Status: For Sale
Machine Notes:
PROMAG Automatic Euro Pallets Magazine

Year 2011
Automatic magazine of pallet works as stacker or de-stacker and operates maintenance-free for both the stacking of empty pallets (palletization) and the issuing of individual pallets from the stack. This will run on either Standard or Euro pallet sizes (mm): 1200 x 800 or 1200 x 1000.

Overall Dimensions: (LxWxH)mm: 1961 x 1599 x 3077

No. of Pallets: As standard 15 upto Max of 18pcs.

Weight: 840Kg

Supply Voltage: 400v, complressed air: 0.5Mpa

Operating Mode: Palletising and De-palletising

Documentation: manual (PL), Declaration of conformity CE, electric and pneumatic schematics.

In very good running condition.

Price: 2000Euros EXW Poland

Please contact us for further details.