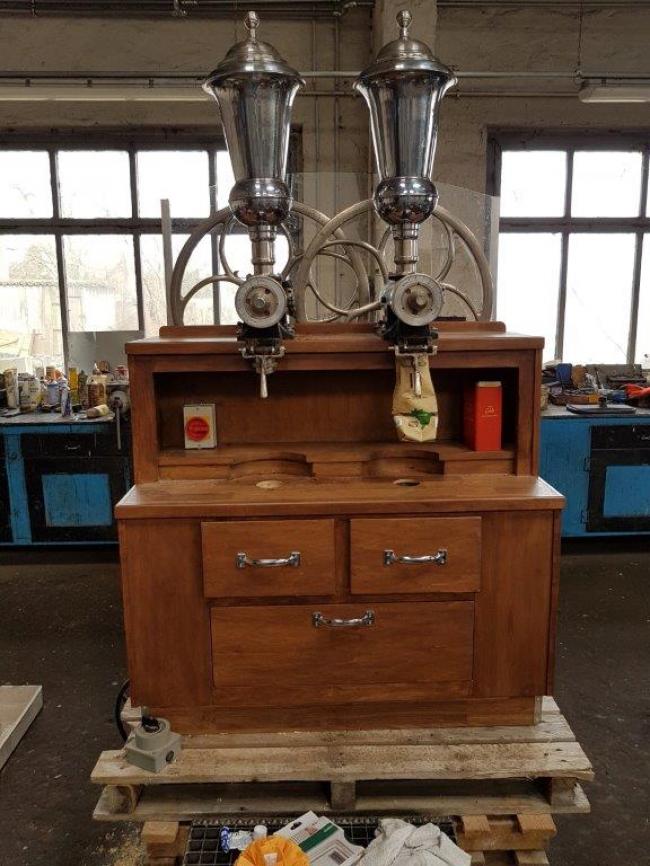 Image 2
Image 3
Image 4
Click above for more images and larger versions
Manufacturer: Probat
Category: Coffee Equipment
Status: For Sale
Machine Notes:
Two Piece Vintage Coffee Grinders

Ideal show piece for Coffee Shop.

These are refurbished and come complete with wooden cabinet.

One of the grinders is still in working condition, while the second is not, but could be brought back into working condition.

Very rare grinders in this condition.

Location: Europe

Please contact us for further details.