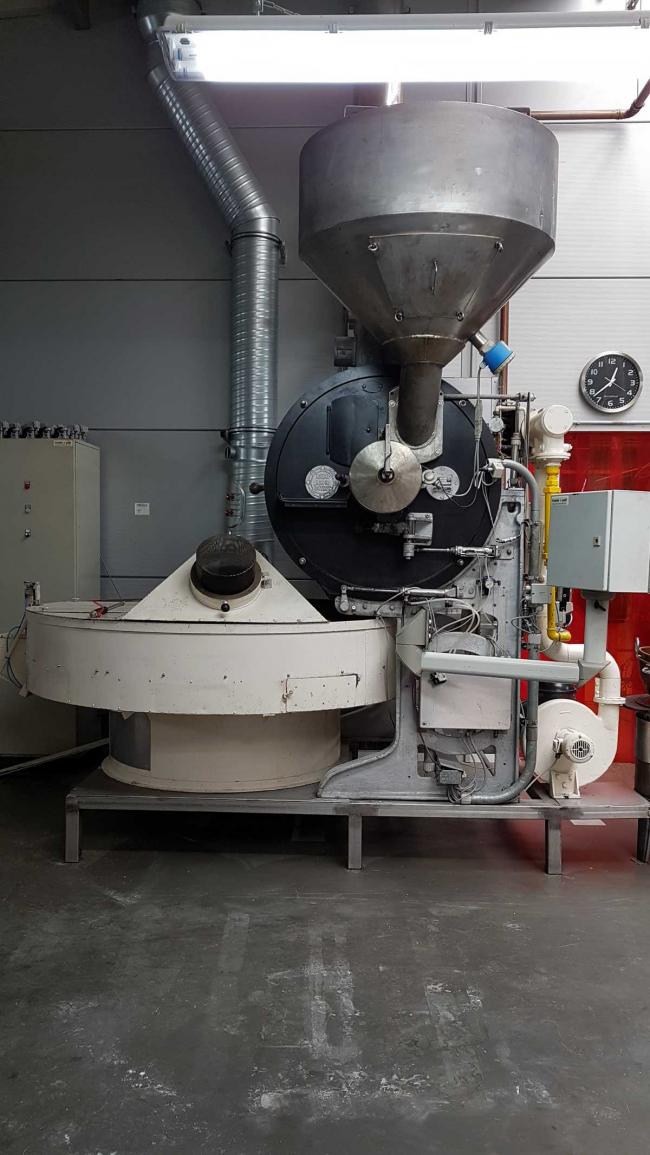 Image 2
Image 3
Image 4
Image 5
Image 6
Image 7
Click above for more images and larger versions
Manufacturer: Gothot
Model: Ideal Rapid 90Kg
Category: Coffee Roasters above 60Kg
Status: For Sale
Machine Notes:
Vintage Gothot Ideal Rapid 90Kg Coffee Roaster For Sale
Set-up for roasting various Nuts including Cacao Nuts for Chocolate production.
Originally built in the 1960's and Overhauled in 2000
It is set-up to run on Natural Gas and comes fitted with its original burner.
Fitted with Simatic OP17 Controls
The drum was Teflon coated in 2015.
Output: Approx 350Kg per hour
It requires 3 Phase 400v - 50Hz electrical connection.
Rated current approx. 50 Amp.

Rated power approx. 30 kWh
Roaster Dimensions: L 3300 x W 2750 x H 3200
Control Panel Dimensions: H 2000 x W 1200 x L500
Roaster Weight: Approx 3Tonnes
Comes complete with Wiring Diagram.
Roaster is in very good working condition.
It has been disconnected and placed into storage in Europe awaiting sale.
Excellent Value Nut Roasting Line
Please contact us for further details.