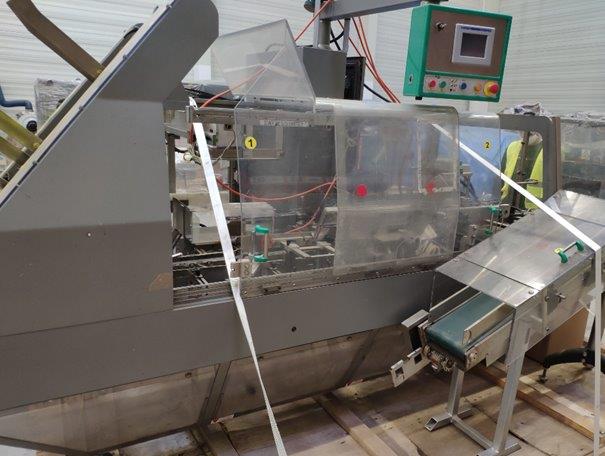 Image 2
Image 3
Image 4
Image 5
Image 6
Image 7
Click above for more images and larger versions
Manufacturer: Marchesini
Model: PS 510
Category: Case Erectors - Packers
Year: 2003
Status: For Sale
Machine Notes:

Marchesini Case Packer for sale
Model: PS 510
Year of manufacture: 2003
This was being used for packing boxes of Tea.
Format: 6x2 into American Box
With Size Parameters: L 25-450 x W 10-140 x H 55-180
Capacity: Up to 8 cases per minute

Technical Specifications:

a) Drive: lenze

b) PLC control: Allen Bradley

c) Pneumatic component: SMC

d) Glue system: Nordson

e) Machine construction: Painted carbon steel with policarbon cover

f) Electro-installation: 3 PEN 50 Hz, 380 V

g) Installed power input:: ~14 kW

h) Air pressure: 0,6 Mpa (6 bar)

i) Air consumption: n/a

j) Machine dimension LxWxH [cm]: 380x190x200

k) Machine weight [kg]:1600

l) Machine documentation: english

This came out of production recently in working order.
Available immediately
Location: Poland
Please contact us for price details.