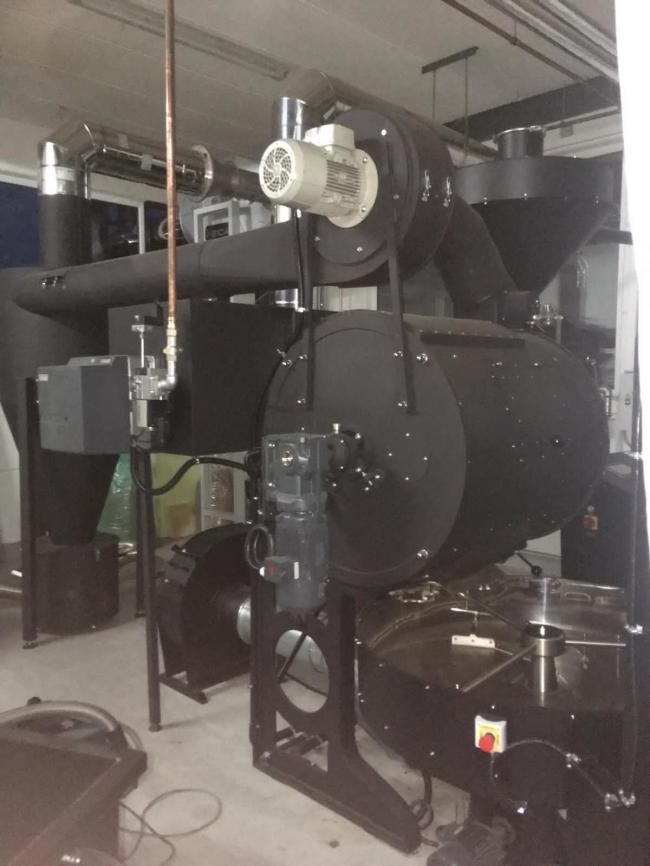 Image 2
Image 3
Image 4
Image 5
Image 6
Image 7
Image 8
Image 9
Image 10
Click above for more images and larger versions
Manufacturer: Gothot
Model: 60Kg
Category: Coffee Roasters
Year: 1971
Status: For Sale
Machine Notes:

Vintage Gothot 60Kg Coffee Roaster for sale
Originally built in 1971.
It has been completely refurbished in the last 12 months in Europe.
It comes complete with Vacuum Green bean Loader, Destoner and a new Reicat Catalyst for removing all smoke, odours and VOC's.
The roaster is fitted with a new Weishaupt burner/firebox and is set-up to run on Natural Gas.
It is available immediately for sale in Europe.
Please contact us for further details.