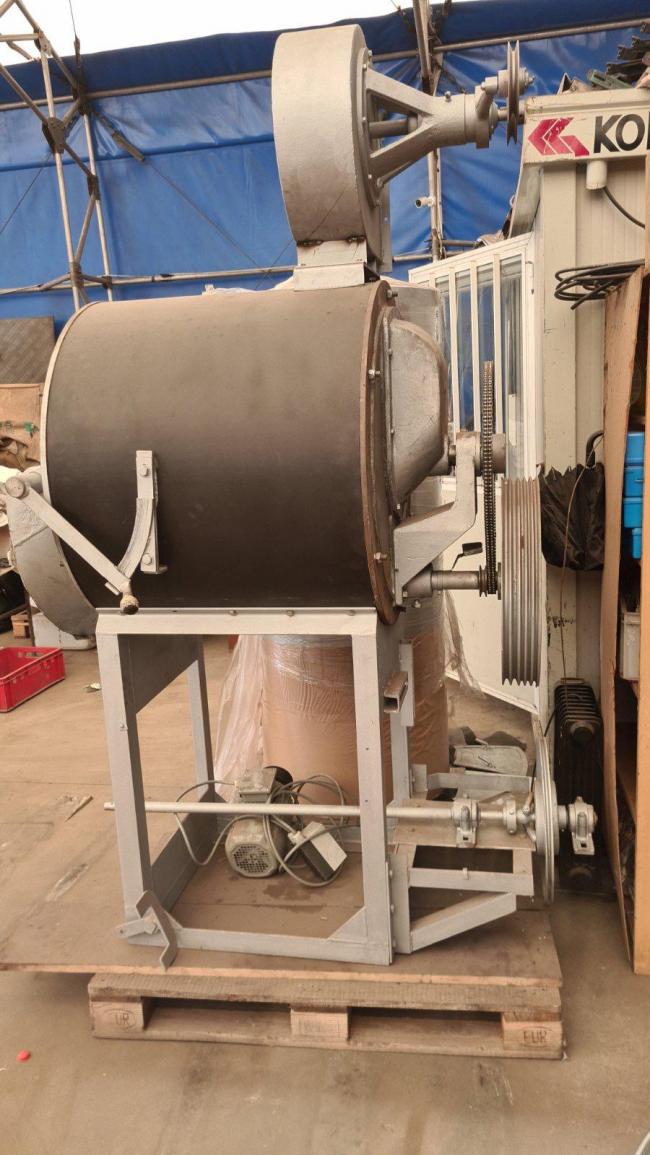 Image 2
Image 3
Image 4
Image 5
Image 6
Click above for more images and larger versions
Manufacturer: Aarhus Maskinfabrik
Model: 60Kg
Category: Coffee Roasters
Status: For Sale
Machine Notes:

Vintage Aarhus Maskinfabrik 60Kg Coffee Roaster for sale
This is a 60Kg per batch drum roaster, very similar in design to a Probat roaster.
It has been partially refurbished, having been completely stripped down, shot blasted and painted with a base coat.

It is ready immediately for sale with a view to being refurbished completely to customer requirements.
All original component parts available with the roaster.
A new motor has been supplied, but the original is also included that can run on either single phase or 3-phase.

We can organise to complete the refurbishment in the UK if required.

Current Location: Europe

Excellent value roaster.
Please contact us for further details.