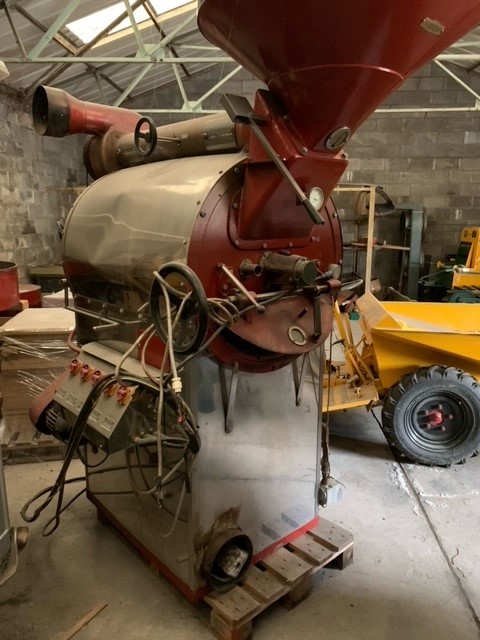 Image 2
Image 3
Image 4
Image 5
Image 6
Image 7
Image 8
Image 9
Image 10
Click above for more images and larger versions
Manufacturer: Petroncini
Model: 30Kg
Category: Coffee Roasters
Status: For Sale
Machine Notes:

Petroncini 30Kg Coffee Roaster for sale
Circa Late 1980's
This is a Hot Air roaster with atmospheric burner rail in the fire box underneath the roasting drum, set-up to run on Natural gas.

It comes complete with Green bean loader.
It has been in storage for approx 3-4 years, but it came out of production in running condition.
We would recommend this being completely refurbished or overhauled before going back into production.
This is an excellent value 30Kg coffee roaster stored in the UK.
Please contact us for further details.